[rev_slider alias="hinged-rail"]
Do you require a hinged rail?
A hinged rail is required on a stairlift installation if there is a doorway or passageway at the foot of the staircase, the reason a hinged rail is required is to stop a tripping hazard caused by the rail crossing an open passage or doorway, there are two different finishes that are illustrated below. (please note all images are for a right handed installation)
Standard Staircase with 12 inches minimum clearance from doorway/passage NO HINGE IS REQUIRED
Hinged Rail finish when the stairlift track goes to the floor it would cause a tripping hazard on both a doorway and passage way HINGE RAIL IS REQUIRED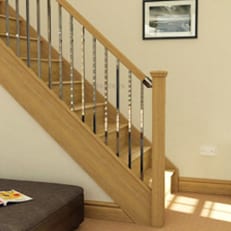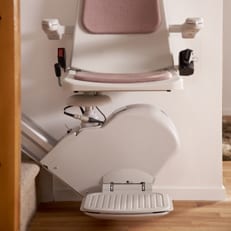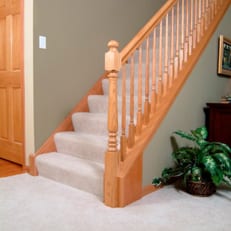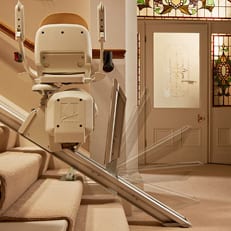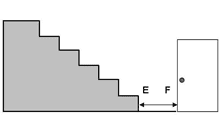 If you have a clearance of less than 12 inches or 300mm (E to F) a hinged rail is required, if you have an obstruction (radiator or cupboard) the minimum distance required is 26 inches or 650mm for the Stairlift to park at the bottom when an order is placed an engineer will call to check the suitability for installation.
IF YOU ARE UNSURE PLEASE GIVE OUR FRIENDLY TEAM A CALL TODAY
0800 644 7766