Experiencing low or limited mobility doesn't just affect how we feel. It can disrupt a person's balance, their walking capability, and even their ability to carry out everyday errands and tasks around the house. If you're looking for practical ways to help and support a loved one with low or limited mobility, read on.

1. Put yourself in their shoes
Experiencing low mobility can be a totally natural part of aging, but if you have a proud family member it can cause feelings of embarrassment to admit they are not feeling as strong or independent as they once were. Having to ask for help, while inevitable, can be a blow to a person's confidence and self-esteem. Suddenly having someone else present as part of your care routine can feel alien to both parties, so put yourself in their shoes and consider how you'd like to be treated. Sitting down with your loved one and having an honest conversation about their health status can do wonders. Address their worries and concerns openly and calmly, and work on a practical care plan and routine together that works for each of you. This can eliminate any feelings of anxiety towards what comes next.
2. Make time for things they enjoy
Limited mobility in your body can restrict movement, meaning physical activities, hobbies or sports that your loved one enjoys may no longer be practical or safe to do. Rather than dwelling on what's not possible, make a positive plan for the activities within their range that they enjoy doing. If you need inspiration, you can read all about  'how to stay active with limited mobility' here.
3. Explore mobility aid options together
Adapting to changes in our mobility can be a learning curve, but no one has to do it alone. Having mobility aids installed around your loved one's house can help them to feel safer and much more comfortable when they're getting around. Consider putting a few hours aside to research practical options together, for example browse mobility aid and stairlift brochures, as this can help to ease into the transition.
4. Plan for the future
Is your loved one's mobility status due to a temporary injury or illness? Or is it part of a lifelong condition? Either way, getting comfortable talking about your future can put everybody's mind at ease. From home adaptations to occupational therapy and ongoing care plans, getting organised is an important process that can help everyone adapt to any significant lifestyle changes.
If you or a loved one need help re-gaining independence around the house, then a stairlift may be the perfect fit for you and your home. Call the friendly team at Halton Stairlifts on 0800 644 7766. An experienced member of the team can offer clear and honest advice to help you decide whether a new or reconditioned stairlift is the best option for you and your circumstances.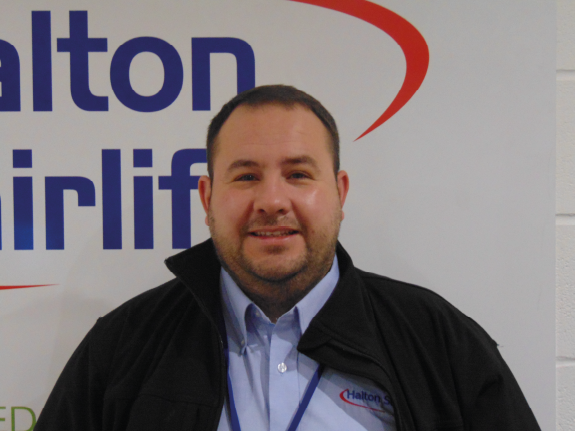 Neil is the founder of Halton Stairlifts. He has years of experience installing stairlifts across the UK. With an eagerness to help those with mobility issues get up the stairs, Neil understands how important it is for a seamless and straightforward approach to installing stairlifts to help those in need quickly.