Stairlift Finance Terms from Halton Stairlifts
Our stairlift finance company will use a credit reference agency to check your credit rating in order to assess your application. The credit reference agency will keep a record of any search made.
To apply for finance you must meet the following criteria:

You must be over 18 years of age.
You must be a UK resident with at least 3 years continual address history.
You must be in full time employment, unless retired or a house person with a spouse in full time employment.
You must have a UK bank account capable of accepting Direct Debits.
You must have a valid Debit or Credit card registered in your name and to the home address on the application form in order to pay your deposit.

Credit subject to status.
Written quotations on request.
Fixed Payments – your payments are fixed for the duration of the agreement allowing you to budget more effectively.
The minimum amount that can be used on finance is £300 and the maximum is £15,000. A minimum deposit of 10% is required.
We cannot offer finance on discounted prices, such as sale items. Finance will be calculated on the regular retail price.
FREQUENTLY ASKED FINANCE QUESTIONS
HOW MUCH CAN I BORROW?
At the checkout simply choose the Finance payment option then just complete the easy online application form that you'll receive from Pay4Later and you can be approved instantly for up to £15,000 to allow you to purchase the straight stairlift or curved stairlift that you've been dreaming of, and pay for it in easy manageable instalments.
IS A DEPOSIT REQUIRED?
Yes, a minimum 10% deposit will need to be paid upon acceptance.
HOW ARE MY MONTHLY PAYMENTS MADE?
All monthly payments are paid by direct debit from your personal bank account. Typically the first payment will be due one month after the delivery of your goods, subsequent monthly payments will be due every month for the length of your agreement.
WHAT TYPE OF GOODS CAN I BUY ON FINANCE?
Anything on our website.(excluding extended warranty) Please remember that the minimum order value for finance is £300.
HOW DO I APPLY?
Give us a call on 0800 644 7766 were we will process your application, get an instant decision and complete your finance agreement by eSigning. This process eliminates the need for any paperwork; saving you time and means we can install your goods quicker.
CAN I PAY OFF MY LOAN EARLY?
You can settle your loan agreement at any time. Simply contact Pay4later and they will calculate and send you your settlement figure. Your settlement figure and date are calculated in line with the Consumer Credit Act.
Pay4Later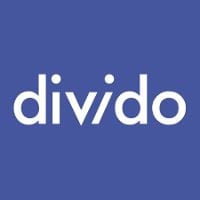 Consumer credit service provided by Divido is a UK limited company, licensed by the Financial Conduct Authority (Consumer Credit Licence: 0616240).
Halton Stairlifts Limited. Registered in England and Wales 08130657
Authorised and regulated by the Financial Conduct Authority.
FCA registration number is 624954.