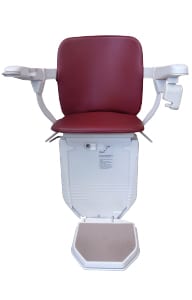 The Reconditioned Signature is the prestige stairlift within our curved range, with its wealth of options and safety features it's hard to find a better stairlift on the market. With its high build quality and industry leading engineering, it's designed not only to be a stairlift but to be part of the home.
Additional features available
The stairlift can also be fitted with other features – such as an automatic swivel seat, hinged track system and large footrest if required.
Call us today for a free quotation, without obligation. Tel 0800 6447766
---
Did You Know?
All Halton Stairlifts plug directly into your existing mains power supply.
This means no hassle and no mess during installation.
What Makes Us Different?
New & Used Stairlifts
Next Day Installation On Straight Stairlifts
UK Based Call Centre Staff
Over 16 Years Experience
Nationwide Team Of Callout Engineers
24 Hours 7 Days A Week Customer Service
14 Day Cooling Off Period As Standard
Signature Curved Stairlifts – Features & Benefits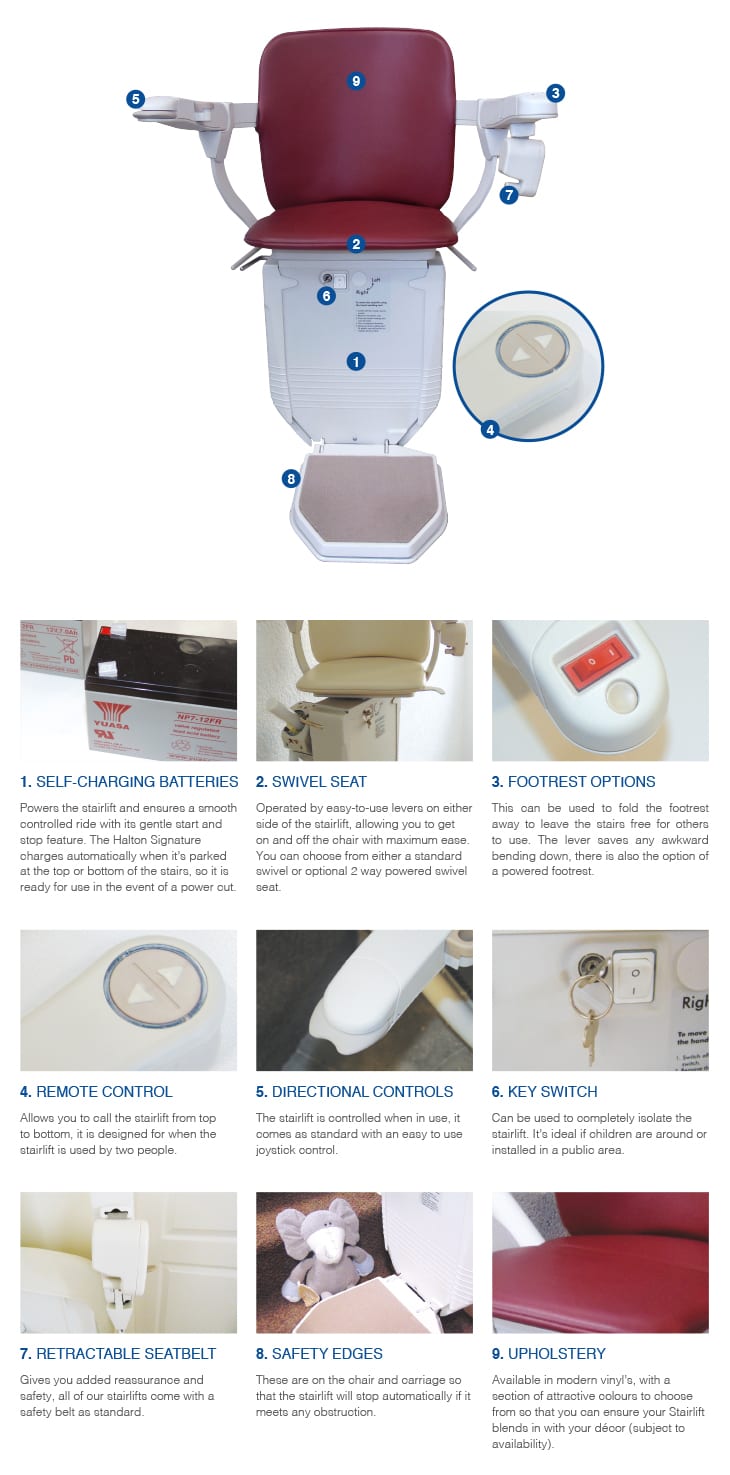 Signature Upholstery Colours – (subject to availability)

Signature Curved Stairlifts – Dimensions
Min. Width of Unfolded Stairlift: 26.7" (679mm)Min. Width of Folded Stairlift: 15.5" (395mm)
Max. Weight: 120kg-135kg/19-21 stone
Seat Width: 19.5" (496mm)
Seat to Footrest: 19" (485mm))