LOW MONTHLY PAYMENTS AVAILABLE
Call today on 0800 644 7766
Brand New Halton Dual Rail Curved Stairlift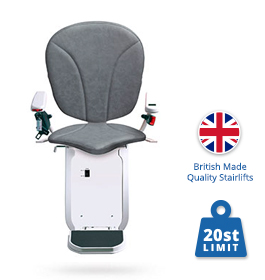 The Halton Dual Rail Curved Stairlift uses the latest technology to provide the very best features – and it can be positioned on either the inside or outside of the staircase.
It runs on one of the tightest curved tracks on the market and is also one of the quietest rides, taking you smoothly and safely around your home.
A Quality Stairlift
It is built in the UK to the highest standards and with an emphasis on ease of use, reliability and comfort in mind. Every Halton Curved Stairlift system goes through a strict quality control process before it leaves the factory. This stringent attention to detail results in excellent build qualities which ensure there are no jerky movements.
The track is custom built to fit your staircase, and the Halton Curved is one of the slimmest stairlifts on the market when folded.
Battery powered
In common with all modern stairlifts the Halton Curved benefits from being battery powered – making it extremely quiet and ensuring that it will continue to work in a power cut.
Its features include a safety belt, an easy to use toggle switch, a lockable key switch and a remote control. The chair swivels at the top of the stairs to allow easy access to the landing.
GET TO KNOW THE PLATINUM CURVE STAIRLIFT
The Platinum Curve stairlift offers you the ideal combination of function and comfort, letting you enjoy living in the home you love. Its innovative design means it can fit where other stairlifts cannot.
Tailor made for you and your home, there are several options that are configured to you and your comfort at the point of order, and installation. Here, we have detailed these and many other benefits, so you can be confident in your decision that the Curve is the right stairlift for you.
COMFORT
Choices for an easy and comfortable stairlift
The Ergo Seat pad options are shaped to make sitting on the seat easy for the user, whatever size or shape
A lever linked footplate means no awkward bending to
fold up the footplate
Powered or manual lever swivel for easy exiting of the seat
Can accommodate up to 25st (160kg)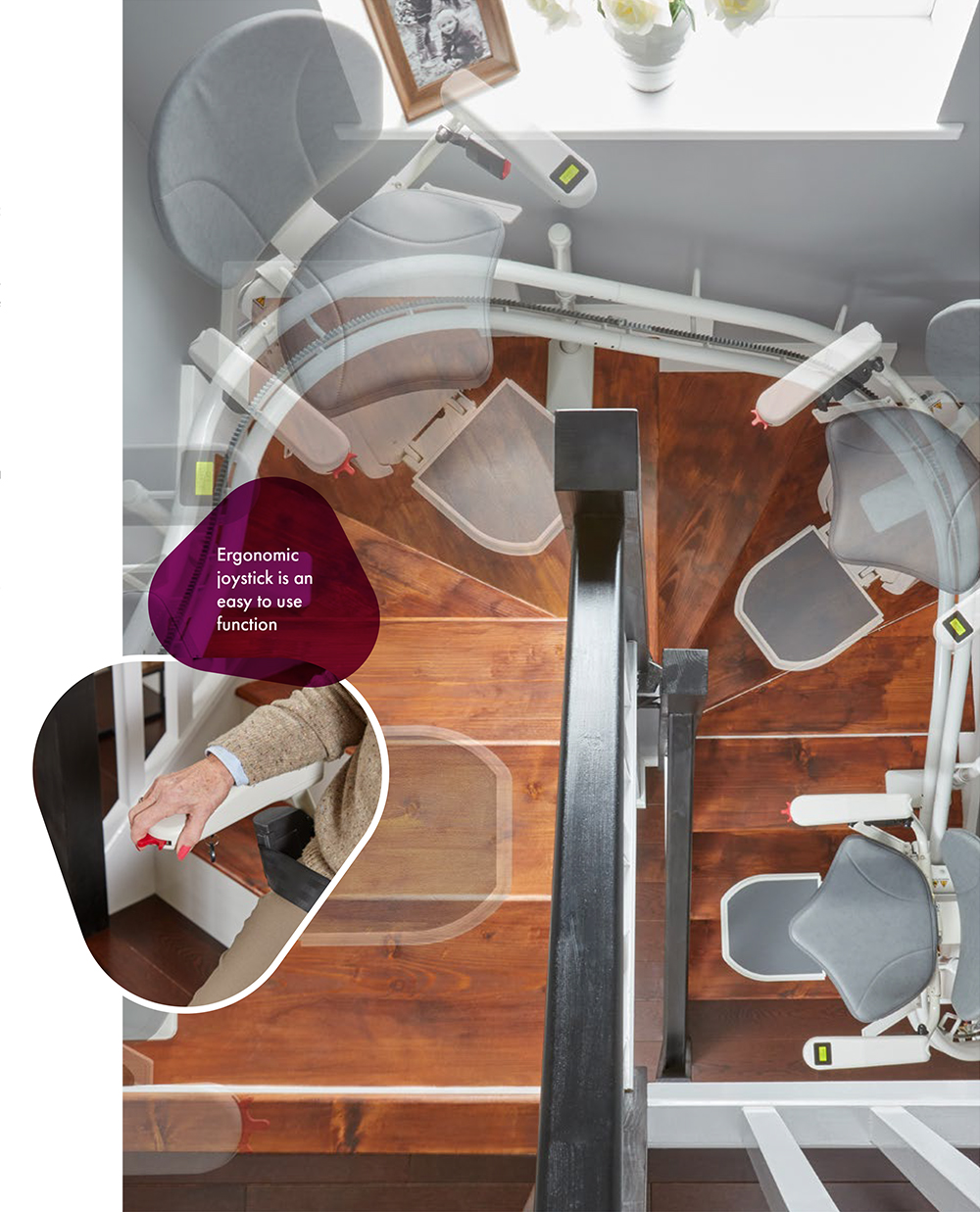 Halton Stairlifts Dual Rail Curved Stairlift Includes Installation, One 90 Degree Bend & 24 Months Parts & Labour Warranty.
Call us today for a free quotation, without obligation. Tel 0800 644 7766
---
Did You Know?
All Halton Stairlifts plug directly into your existing mains power supply.
This means no hassle and no mess during installation.
What Makes Us Different?
New & Used Stairlifts
Next Day Installation On Straight Stairlifts
UK Based Call Centre Staff
Over 22 Years Experience
Nationwide Team Of Callout Engineers
24 Hours 7 Days A Week Customer Service
Dual Rail Features & Benefits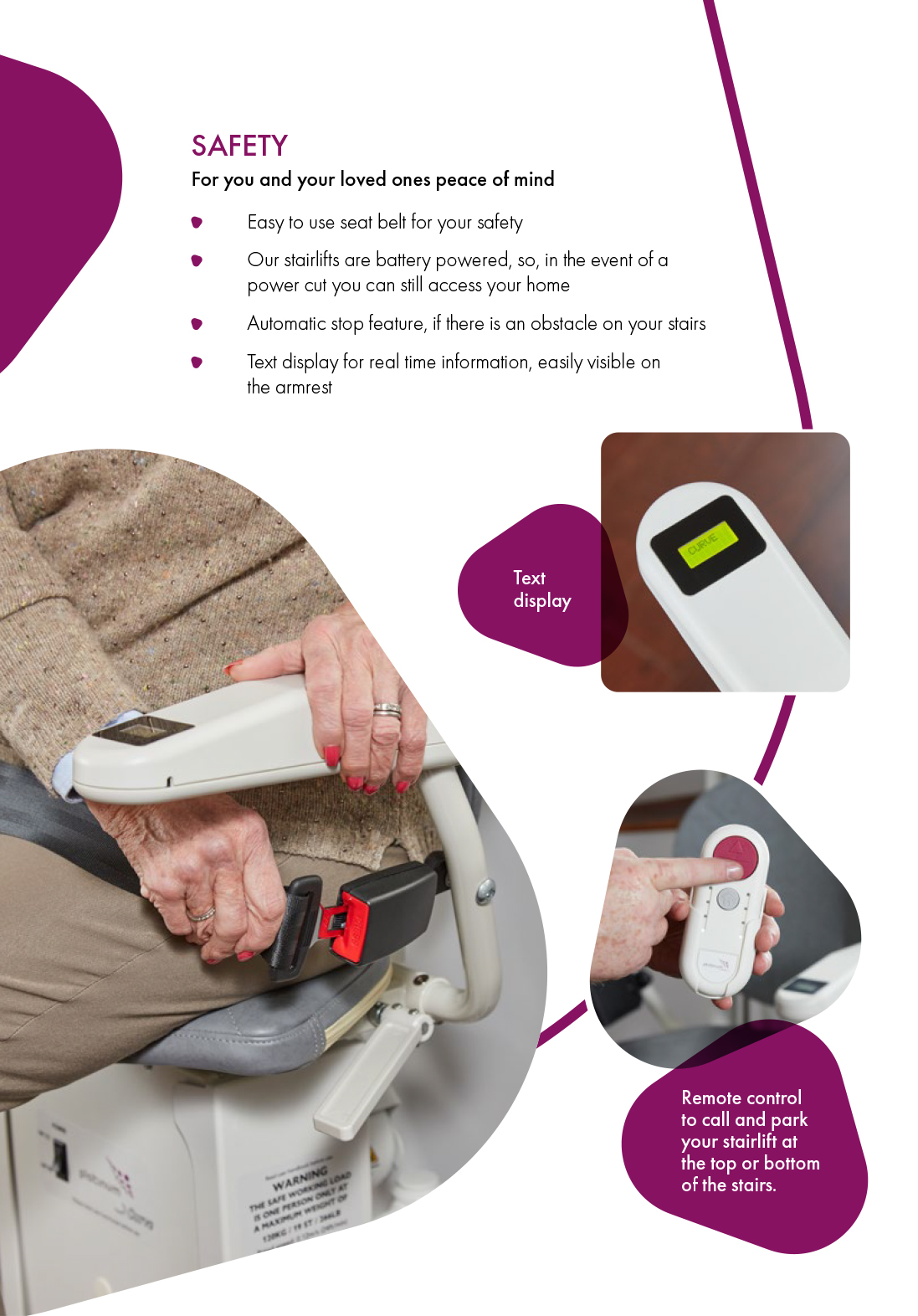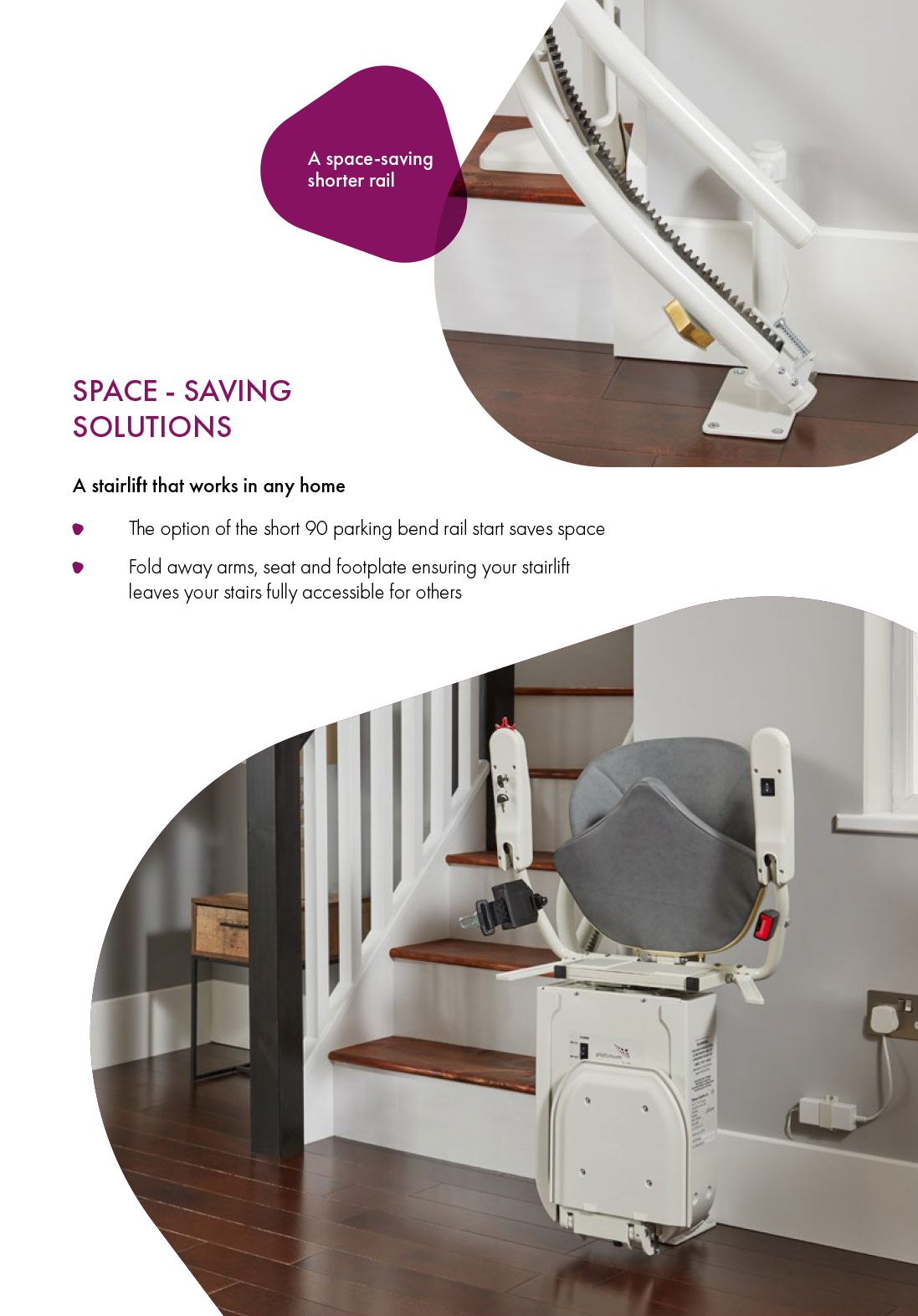 Product Options:
Powered Swivel and Footrest options
Lever Linked Footplate option
Footcover option
Heavy Duty Option available up to 160kg
Upholstery Colours

Call us today for a free quotation, without obligation. 0800 644 7766
We provide a first class service to customers in England, Wales and Scotland.