LOW MONTHLY PAYMENTS AVAILABLE
Call today on 0800 644 7766
Halton Synergy Straight Stairlift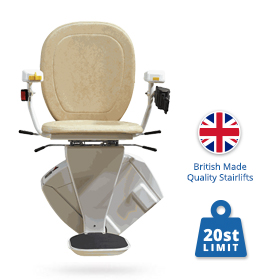 The Synergy Stairlift
The Synergy straight stairlift, simple in it's operation yet detailed in design. This compact design has a host of hidden features allowing you to reclaim your independence at home.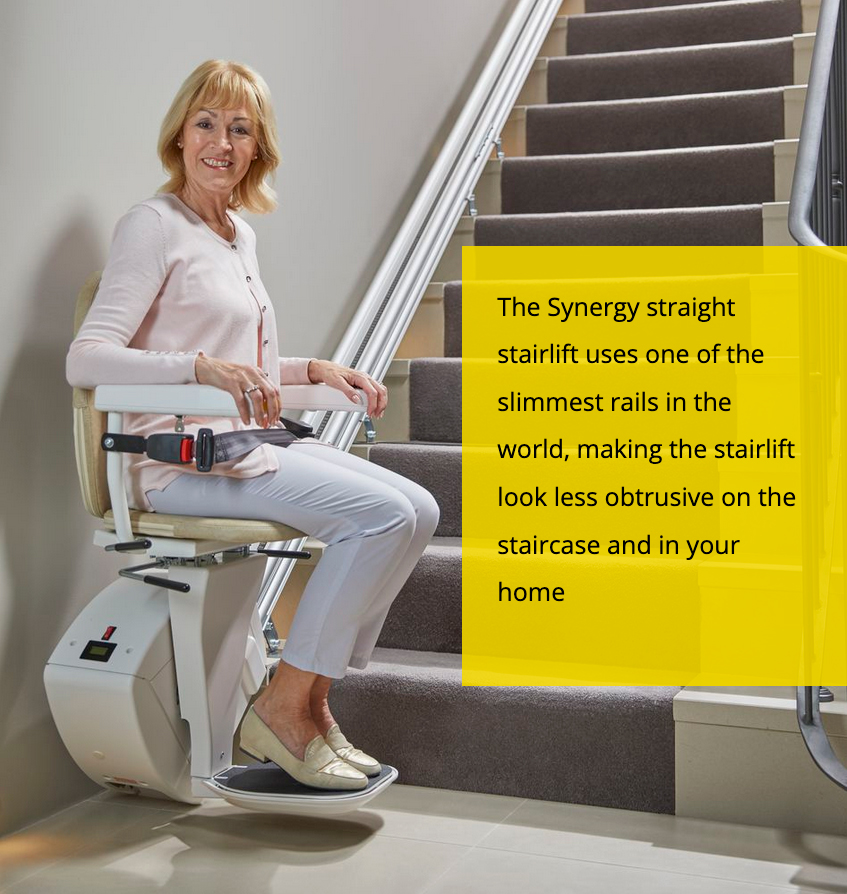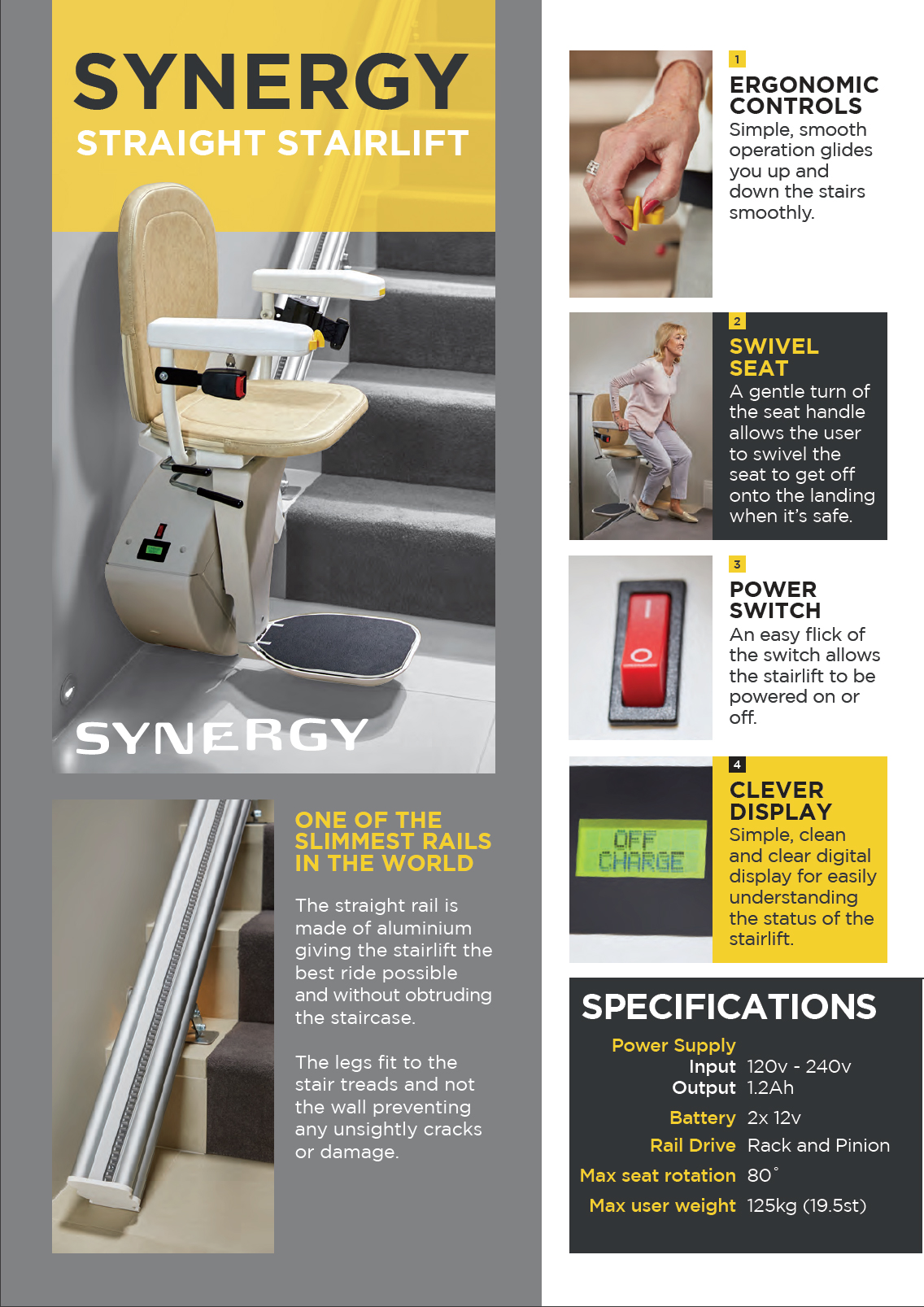 Call us today for a free quotation, without obligation. Tel 0800 644 7766
---
Did You Know?
All Halton Stairlifts plug directly into your existing mains power supply.
This means no hassle and no mess during installation.
What Makes Us Different?
New & Used Stairlifts
Next Day Installation On Straight Stairlifts
UK Based Call Centre Staff
Over 22 Years Experience
Nationwide Team Of Callout Engineers
24 Hours 7 Days A Week Customer Service
Halton Synergy Features & Benefits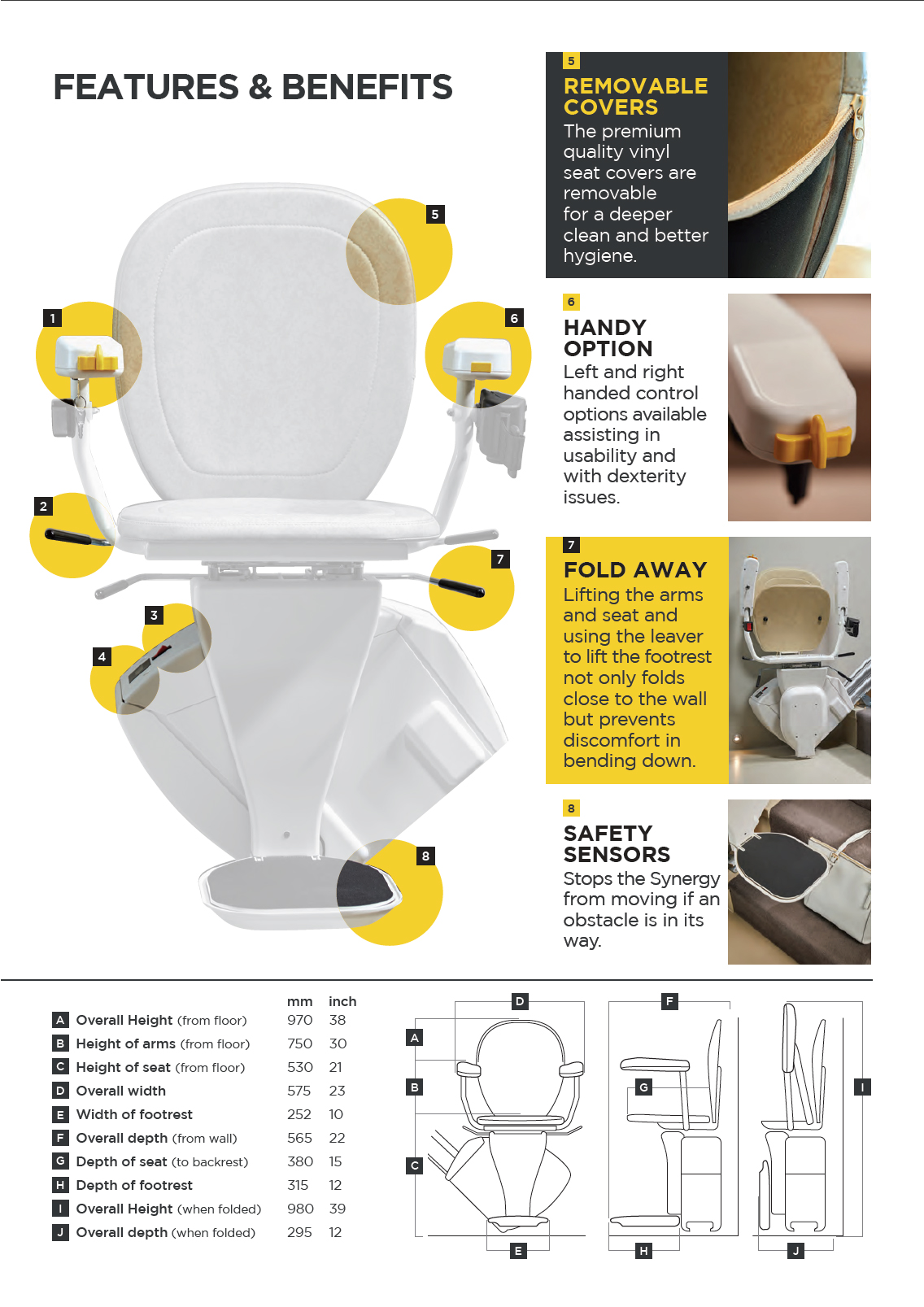 1. The ergonomically designed toggle switch located on the end of the arm makes controlling the Synergy stairlift comfortable for all users even for those with reduced dexterity.
2. With the digital diagnostic display as standard, you can easily understand the Synergy stairlift with the clear, back lit text. This means you don't need to decipher complicated digital codes, bleeps or flashing lights.
3. The Bespoke remote control is ergonomically designed to fit and function with ease in your hand. Giving you total control to operate the stairlift when your not using it.
4. Adjustable seat belts are standard on all Bespoke stairlifts giving the user additional peace of mind and added security when using the stairlift.
5. The Synergy Stairlift footrest includes sensors that stop the stairlift if theres an obstacle on the staircase.
6. Swivel controls make getting off and on the stairlift easy and comfortable.
7. The Bespoke Synergy Stairlift has soft upholstered seat and backrest adding extra comfort to the ride. Compared to other manufacturers, the Synergy seat and backrest covers can be removed for easier cleaning.