In most cases, the average modern stairlift lasts for around ten years, so it's a worthwhile investment to have in your home. However, after a few years of use, you may decide you want to upgrade your stairlift to a newer model. Read on to find out more about stairlift upgrades.
How to tell if your stairlift needs an upgrade
Regular servicing and general stairlift maintenance will ensure that your stairlift lasts as long as possible. However, after years of everyday use, there are many reasons you may be considering upgrading or updating your current stairlift model. Reasons for a stairlift upgrade can include things like:
You're updating your décor and want your stairlift to match, rather than stand out
Your mobility needs have changed and you require a stairlift with different features
Your living situation has changed, so you want to upgrade to a more modern-looking model
You originally purchased a second-hand stairlift and would like to upgrade to a brand-new model
In some cases, general wear and tear may leave your stairlift looking a little worn. While this won't affect the functionality of your lift (as stairlifts are built to last), it may cause you to want to upgrade your current stairlift to a newer model.
What to do if your stairlift needs an upgrade
At Halton Stairlifts, we understand the importance of making your stairlift last. We're also dedicated to remaining as eco-friendly as possible by aiming to recycle as many components as we can from every stairlift. In some cases, we can even buy back your unwanted stairlift if it's no longer needed. If you're thinking about removing your stairlift or upgrading to a new one, take a look at our stairlift buyback and removal options here.
Everyone's mobility needs are different, and with so many options out there choosing the right stairlift can feel a bit overwhelming. But helpful, free advice is available. As an independent company, Halton supply and fit all the main leading UK stairlift brands. This means we're not limited to the types of stairlifts we can offer, so are in the best position to give you honest, free, and impartial advice. Our friendly expert team is available to take your call. If you've got a question about stairlift upgrades you can contact the team via our contact page here. Alternatively, you can call the team directly on 0800 644 7766 to discuss your stairlift requirements or book a free home assessment.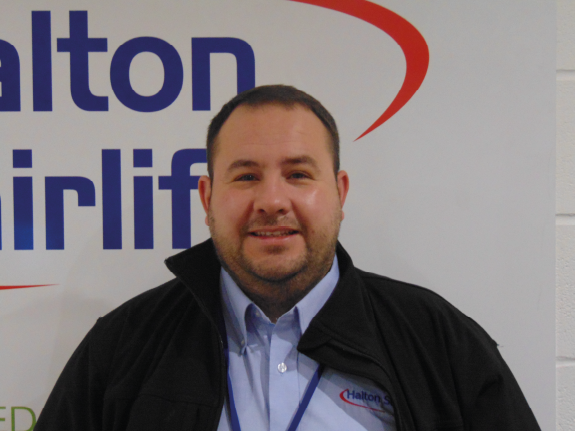 Neil is the founder of Halton Stairlifts. He has years of experience installing stairlifts across the UK. With an eagerness to help those with mobility issues get up the stairs, Neil understands how important it is for a seamless and straightforward approach to installing stairlifts to help those in need quickly.