Disability and ageing can lead to problems carrying out everyday tasks at home. From feeding yourself to climbing the stairs, there are aids and equipment that can help. Here we take a look at the home adaptations you need to know about. 
If it's important to you that you keep doing things for yourself, home adaptations are a cost-effective great value way of maintaining your independence.
What are Home Adaptations?
Home adaptations are changes made within your house that make everyday tasks easier and safer. A home adaptation can be something as small as a new piece of cutlery. Or it could be something as big as building work on your home.
Types of Home Adaptations You Need to Know About
Here we take a look at some of the most common types of home adaptation that can make a big difference to your independence.
A Downstairs Bathroom
Downstairs bathrooms used to be a common feature of homes in the UK decades ago. But in most modern homes the main bathroom can be found upstairs. If your mobility is reduced and you need to use the bathroom quickly, an upstairs bathroom can start to cause problems. Downstairs bathrooms are a large but fantastic adaptation for individuals who are living downstairs.
They reduce the need to climb, alleviating aches and pains. They are close-by and convenient, and so support people with incontinence issues. Having a bath, shower, or wet room downstairs also helps to provide easier access for carers if you need assistance with bathroom activities.
Stairlift Installation
Installing a stair lift is a fantastic solution for anyone experiencing problems climbing the stairs. With a range of stairlift makes and models available, they can be fitted to most staircases.
Take a look at our stairlifts for narrow stairs, straight stairlifts, and curved stairlifts. With no alterations to the structure of your home or your decor, stairlifts are a large but hassle-free home adaptation. They help you to maintain your independence. And they also give you access to each floor of your home quickly and safely.
Widening Doorways
If you're a wheelchair user or need to manoeuvre bulky equipment between rooms, widened doorways are usually recommended. This type of job does affect the internal structure of your home. And it can be a little noisy and messy while the work is being carried out, But, it will be worth it when you've got improved accessibility to your home.
Lowering Worktops
If you struggle reaching things on kitchen counters or find standing difficult for an extended period of time, then adapting your kitchen worktops is a good idea. Lowering worktops improves access to kitchen objects or also you to sit as you prepare food. It can be a big job, but it will make a big difference to your independence.
Installing an Outdoor Ramp
If you're unsteady on your feet or use a wheelchair, an outdoor ramp can be helpful. Along with outdoor rails, you can feel safer and more confident walking in and out of the house. Or because you don't have steps to contend with, you can access your home more easily with your wheelchair. Outdoor stairlifts are an alternative, especially if you have lots of stairs to access your property.
Adding Grab Rails
Grab rails and second bannisters are a smaller home adaptation. Placed in convenient locations in the home, you can use them to balance as you walk around or reach out to them if you feel like you're about to fall.
Equipment & Small Aids
There is a lot of mobility equipment available that can be added to your home. These aids are designed to make things easier for you to manage. Home adaptation equipment can range from riser recliner chairs, walking frames, and trolleys to easy-grip can openers and modified cutlery. They're designed to help improve everything from mobility to bathing, dressing, eating and drinking.
Paying for Home Adaptations
You can find out more about funding for home adaptations via the Government website. You'll find all you need to know about Disabled Facilities Grants and how to apply for them. For smaller items, like kitchen aids, you're expected to pay for them yourself.
Because stairlifts are one of the home adaptations you need to know about, we can help.  Call us for a free quote. The team at Halton Stairlifts are on hand to give you advice.  We'll also recommend the most suitable models for you to choose from. Plus we'll give you our best-priced no-obligation quote on new and reconditioned stair lifts.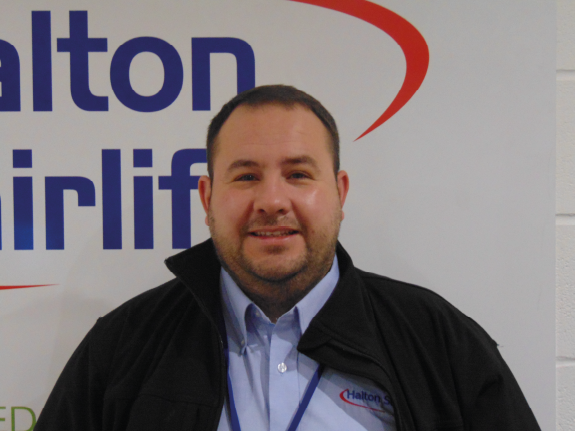 Neil is the founder of Halton Stairlifts. He has years of experience installing stairlifts across the UK. With an eagerness to help those with mobility issues get up the stairs, Neil understands how important it is for a seamless and straightforward approach to installing stairlifts to help those in need quickly.