It may not come as a surprise, but our mobility decreases as we age. But, by making a few simple lifestyle changes and sticking to them, there are plenty of things you can do to help improve and even regain more movement and strength. Read on to find out our top 3 tips for how to improve your mobility.
1. Dig out your swimming trunks!
If you're able, swimming is one of the best activities you can do to gradually improve your mobility. Did you know that when you swim, 90% of your body weight is supported by water? This extra support can help you to move in ways that might otherwise be painful to muscles and joints. The buoyancy of water reduces the impact on your joints too, making it a good choice of exercise if you suffer from arthritis.
If swimming is a touch too energetic but you like the idea of the water, then a gentle aqua aerobics session can work wonders too. Check the timetables of your local gyms and leisure centres and look out for regular classes.
2. Eat right
Do you live by the 'eat 5 a day' rule? If not then you may be surprised at the impact a few dietary changes can have on a person's overall health and mobility. There's no magic medicine, but sticking to a few general rules with your diet is key.
Eating a healthy, balanced diet doesn't have to be boring, though. To start, simply avoid processed foods and opt for a good variety of mainly plant-based foods like sweet fresh fruit and vibrant veg. (This just means avoiding fatty meats, or at least limiting your intake of them.) Knowing the right foods to cut out and replacing them with healthier options can not only be delicious but will give you more energy and keep you fuller for longer. You are what you eat, after all!
3. Stretch it out
As we get older our mobility declines. Combine that with lots of sitting down all day, and you've got a recipe for sore joints and back pain. However, research shows that many benefits can come from simple stretching. It can improve balance and in some cases even reduce pain or stress. Ultimately, stretching focuses on a person's posture and mobility, so when stretches are practised properly and regularly, these things are bound to improve. There are plenty of seated and standing stretches designed specifically for older adults, including this helpful guide from Age UK.
If you're working on regaining your strength and getting a little fitter this Summer, having your very own new or reconditioned stairlift installed can save you the bother of having to tackle the stairs. This means you can use your saved-up energy for more enjoyable activities.  Get in touch to chat with our friendly team on 0800 644 7766 where you can request a free Halton Stairlifts brochure or arrange your free no-obligation quote.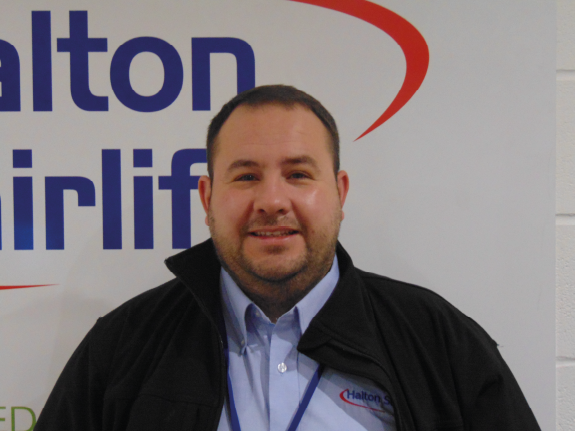 Neil is the founder of Halton Stairlifts. He has years of experience installing stairlifts across the UK. With an eagerness to help those with mobility issues get up the stairs, Neil understands how important it is for a seamless and straightforward approach to installing stairlifts to help those in need quickly.