If you or a family member are facing problems tackling the stairs, you'll probably be familiar with the benefits a stairlift can have on improving your mobility around the house. But now you've explored your options, it's natural to have questions at this point. Welcoming a stairlift into your home is a valuable investment, so it helps to know the facts before you choose yours. Read below as we bust some common myths associated with stairlift use.
"Won't installing a stairlift ruin my house?"
If you've little to no experience with stairlifts then this is a common misconception associated with having one installed in your home. Modern stairlift tracks are attached directly to your stairs, not the wall itself, meaning minimal labour is actually required. In reality, modern stairlift installation doesn't involve any damage, other than a few discreet screw holes in the treads. With such a big selection available to choose from, Halton is committed to helping you pick not just any stairlift – but a model that's stylish, comfortable, and tailored to match your décor and layout.
"Getting a stairlift installed seems too complicated"                                                                     
With Halton, getting a quote for your stairlift is easy. We offer a completely free home survey where our highly trained engineers will carry out a no-fuss home assessment. Our friendly team will really understand your needs from one visit and are able to offer a no-obligation quotation based on your specific measurements and needs.
"Are stairlifts sturdy/secure?"
From key switches and retractable seatbelts to footrests and swivel seats – all Halton stairlifts benefit from lots of built-in safety features specifically designed to protect stairlift users. At Halton, we offer a wealth of comprehensive warranty options too, for added peace of mind.
"Stairlift batteries need replacing too often"
Unlike your TV remote, stairlift batteries are much more durable than you think! At Halton, all our stairlifts operate on batteries, but these are recharged by your main power supply. Your stairlift will be connected to a power point at either the top or bottom of your stairs which means your stairlift battery will be continuously charged. This means it's always ready for use when you need it. A standard stairlift battery will last between 3 to 5 years. The battery will also usually be checked by a stairlift engineer during an annual service as part of your stairlift warranty cover.
"Stairlifts are costly to operate and will run up my bills"
Contrary to belief, modern stairlifts are very energy efficient – especially due to advancements in technology and efficiency standards. The day-to-day running costs of stairlifts are next to nothing. In fact, once a stairlift is installed in your home, on average it costs as little as £7.00 per year to run!
Do you have a question or want to learn more about our full range of stairlifts? Call our friendly team on 0800 644 7766 to request a brochure or to arrange a no-obligation quote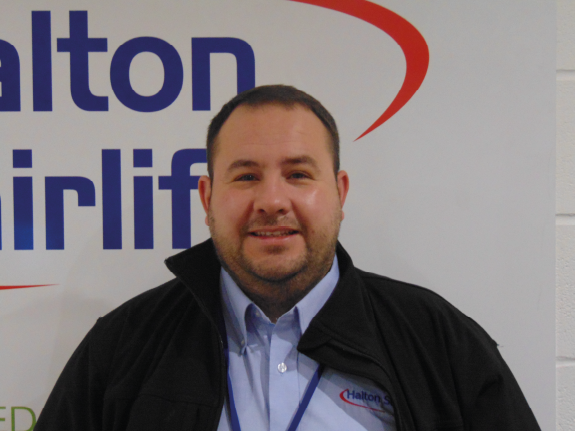 Neil is the founder of Halton Stairlifts. He has years of experience installing stairlifts across the UK. With an eagerness to help those with mobility issues get up the stairs, Neil understands how important it is for a seamless and straightforward approach to installing stairlifts to help those in need quickly.