When you're looking to buy a stairlift, it's recommended that you get a quote from several stairlift companies. This way you can compare costs and get your favourite stairlift at the best possible price. 
But you should also bear in mind that buying a stairlift shouldn't always come down to choosing the lowest quote. There are several different factors to consider when choosing your preferred stairlift supplier from all the stairlift companies you find online or in your area.
How To Choose Stairlift Companies
When you're choosing a stairlift company, as well as the cost of the stairlift, you'll need to think about the quality of the new or reconditioned model you select. You'll also need to get a feel for the type of customer service you receive before, during, and after the stairlift installation.
Here are some ideas to help you narrow down your search, and find your perfect stairlift supplier.
Stairlift Companies Near Me
Local stairlift companies can be worth their weight in gold. Based in a convenient location, you should also look out for local stairlift showrooms. This way you can meet representatives from the team and try out various demonstration models before you make your decision.  You can use this opportunity to ask any questions you may have too.
Using a local stairlift company may also mean a quicker turnaround from placing your order to having your stairlift installed. And with a short distance to travel, you should get a quick response to any emergency call-outs should anything go wrong after the stairlift is fitted.
BHTA Registered
Check to see if the stairlift company has British Healthcare Trade Association registration or is registered with the Chartered Trading Standards Institute. Membership with professional bodies like this indicates that the stairlift company is required to meet certain quality standards. They'll also need to follow an industry code of practice. This means you should receive high-quality customer service as well as access to high-quality stairlifts.
Word of Mouth
Word-of-mouth recommendations go a long way in ensuring the positive reputation of a stairlift company. People who have a good experience in customer service will want to pass on their advice and point you in the right direction. Equally, if people feel they've been 'ripped off' or treated badly by a company, they'll be sure to let you know to stay away too.
If you don't know anyone who has had a stairlift fitted recently, you could always ask stairlift companies if they have any former customers who would be happy to speak with you and answer your questions. Alternatively, take a look at their social media pages. You should get some indication of the type of company you're dealing with based on the page comments, feedback, and how they interact with their followers. While you're here, you can visit the Halton Stairlifts Facebook page and give us a follow.
Another way to see how customers respond is to check out industry review sites. This should give you an impartial insight into the customer experience. Take a look at the Halton Stairlifts Feefo reviews and Halton Stairlifts Checkatrade reviews.
Range of Products
Check out the range of products on offer. Stairlift manufacturers will know their products inside and out, but can only offer models from their own brand which might restrict the amount of choice. Instead, independent stairlift suppliers can offer a bigger variety of brands. They'll also often choose the best-selling models from each manufacturer. And because they're not tied to a specific brand, you can expect neutral and honest recommendations made in your best interests. A good stairlift selection should include new and reconditioned stairlifts, straight stairlifts, curved stairlifts, perch stairlifts, sit & stand stairlifts, compact or slimline stairlifts, and heavy-duty options too.
At Halton Stairlifts, we have a range of policies in place to ensure our customers only get the very best experience. From our no-pressure promise to our price match guarantee, you can buy a stairlift at a competitive price with zero hard-sells. Speak to our team today to find out more about our stairlift products and services on 0800 644 7766 and see if we're the stairlift company for you.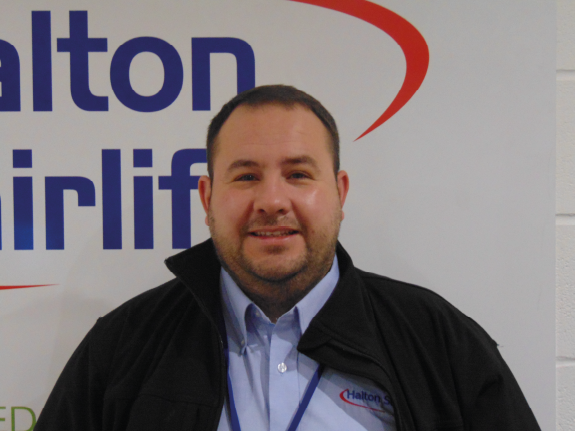 Neil is the founder of Halton Stairlifts. He has years of experience installing stairlifts across the UK. With an eagerness to help those with mobility issues get up the stairs, Neil understands how important it is for a seamless and straightforward approach to installing stairlifts to help those in need quickly.