When the time comes to get a stairlift, financial pressures can be an issue. With many of us feeling the squeeze these days the need for any extra outlay can be a real worry.
But there are ways of making this vital equipment more affordable – allowing you to stay in your own home.
Buying a stairlift
As an independent company, Halton Stairlifts offers a wide range of stairlifts and the best new models on the market. If you're looking for a new stairlift with a contemporary style, but still want all the features and reliability of a classic Halton Stairlift, for example, then the Halton Ultimate Curved Stairlift is one of the most popular models we sell.
Pay in instalments
Anyone who needs help to spread the cost can look at the option of paying in instalments. Here at Halton, we have teamed up with Deko to make the process as simple as possible, allowing you to apply for and complete a loan application quickly and easily. Deko is a credit broker, not a lender. Its secure technology helps put you in touch with lenders whose finance options are best suited for you and your purchase.
Once you are at the checkout select the finance option that suits you and choose Deko. The application form is simple to fill in and should take no more than a couple of minutes to complete. You will receive a decision instantly. All successful applications are subject to a £149 admin fee.
Are you eligible?
To be considered for finance you must meet a number of criteria. You must be at least 18 years old, with an income of £200 per week. You should also be a permanent UK resident who has lived in the UK for at least three years. You should have a UK bank account capable of accepting direct debits, and a debit or credit card to pay the deposit amount. It is important that you have a good credit history with no recent defaults or late payments. You should not have active debt relief orders, County Court Judgments, Individual Voluntary Arrangements or bankruptcies.
Payment plan options
Our payment plan options allow you to spread the cost over 24 to 36 months – making your new purchase easier to afford.
Repaying the loan
Your first Direct Debit payment will be taken about a month after you receive your purchase. This will show on your statement as a payment to your lender. You have the right to repay all or part of the loan early at any time.
Reconditioned stairlifts
One way of cutting costs is to go for a pre-owned and reconditioned stairlift. Although they are cheaper to buy than a brand-new model, here at Halton there is no compromise on quality. All our reconditioned stairlifts are second-hand models that have been refurbished to ensure they are in the best and safest working condition.
Customised stairlifts can make a big difference to the quality of someone's life, bringing added security and independence. If you need an affordable stairlift or if you know someone else who would benefit from one, call Halton Stairlifts on 0800 644 7766 to speak to an experienced member of the team. Our trained professionals can offer clear and honest advice about any model from our range to help you decide whether a new or reconditioned stairlift is the best option for you and your home.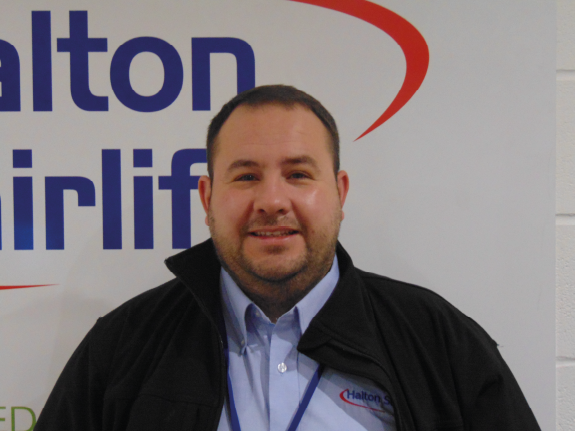 Neil is the founder of Halton Stairlifts. He has years of experience installing stairlifts across the UK. With an eagerness to help those with mobility issues get up the stairs, Neil understands how important it is for a seamless and straightforward approach to installing stairlifts to help those in need quickly.