You might think you already know the answer to the question 'what is a stairlift used for?'. But you could be in for a surprise, as we reveal some of the creative ways stairlift users make the most of their mobility aid. 
Stairlifts are a welcome addition to many homes with stairs, with users coming up with their own novel ways of restoring their independence.
Please note: If using the stairlift to carry other things, stairlift owners must be careful not to exceed the weight limit of the stairlift. 
What is a Stairlift Used For?
Stairlifts can be used for a range of things including:
Going Up and Down the Stairs
Ok. You probably guessed this one. Yes, stairlifts are traditionally used to transport a person up or down a staircase.
Stairlifts are typically used by individuals with mobility problems, who find climbing the stairs painful or feel unsafe doing so. As well as making stairs in the home easier to manage, outdoor stairlifts, like our outdoor stairlifts, open up new possibilities for enjoying your garden or going for a short walk.
Household Chores
Once you're feeling confident using your stairlift to get around your home more independently, you might find it easier to tackle household tasks like cleaning and laundry too. Some stairlift owners have used their stairlifts to carry things like books, loads of washing and ironing, or cleaning utensils upstairs.
Please note: Avoid using your stairlift to transport open food and drink in case of spillage and breakage. 
Stairlifts for Pets
In the past Halton Stairlifts have been able to provide stairlifts for dogs. In special cases, stairlifts can be used to transport elderly or poor animals upstairs when they struggle to climb up the stairs by themselves. This allows owners to take care of their pets and comfort them when they need it the most.
Please note: If your pet is active and can easily manage the stairs, you should ensure they are kept away from stairlifts when they are in operation. This is for the safety of the animal and the stairlift user.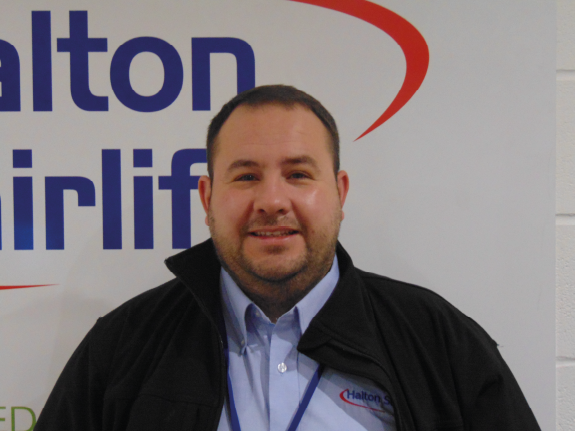 Neil is the founder of Halton Stairlifts. He has years of experience installing stairlifts across the UK. With an eagerness to help those with mobility issues get up the stairs, Neil understands how important it is for a seamless and straightforward approach to installing stairlifts to help those in need quickly.