Welcome to Stairlifts Cumbria

Speedy stairlift installation to keep you mobile
Does climbing the stairs leave you feeling anxious, breathless, worn out, or in pain? Swap your discomfort for the comfort of a modern stairlift from Halton Stairlifts. Helping you to maintain your independence in your much-loved home, the Stairlifts Cumbria team can have you gliding to each level of your home with ease.
Stairlifts Cumbria engineers can easily fit your new stairlift in less than a day. Often taking under two hours to install inside or outside stairlifts, they'll never leave you with costly or unsightly modifications to your home. Using the latest technology, our stairlifts are simple to operate and our engineers will ensure you're happily sailing up and down the stairs before they say goodbye.
Complete with safety features, our stairlifts shouldn't a hazard to the rest of the family and can be easily folded away to leave some extra space in your hallway or landing.
Buy new and reconditioned stairlifts with Stairlifts Cumbria
We are a family firm, based in north west UK, specialising in the supply and installation of a wide range of new and reconditioned stairlifts. From our family to yours, we've a proud tradition of providing a personal, friendly and reliable service to thousands of households across the UK. Working quickly and efficiently, can often only be a few days between that first enquiry phone call to installation.
We are able to offer a range of both new & reconditioned stair lifts at highly competitive prices. Halton Stairlifts are an independent stairlift company with no brand restrictions and a solution for any budget. Give us a call to find out how we can help you stay independent and active in your much-loved home.
Call us today on 0800 6447766 (local rate) for a free quotation, without obligation to buy.
Stairlifts Cumbria is a trading arm of Halton Stairlifts. We provide a premium service to customers in North England, Wales, Scotland, and across the rest of the UK.


Mobile & Landline Freephone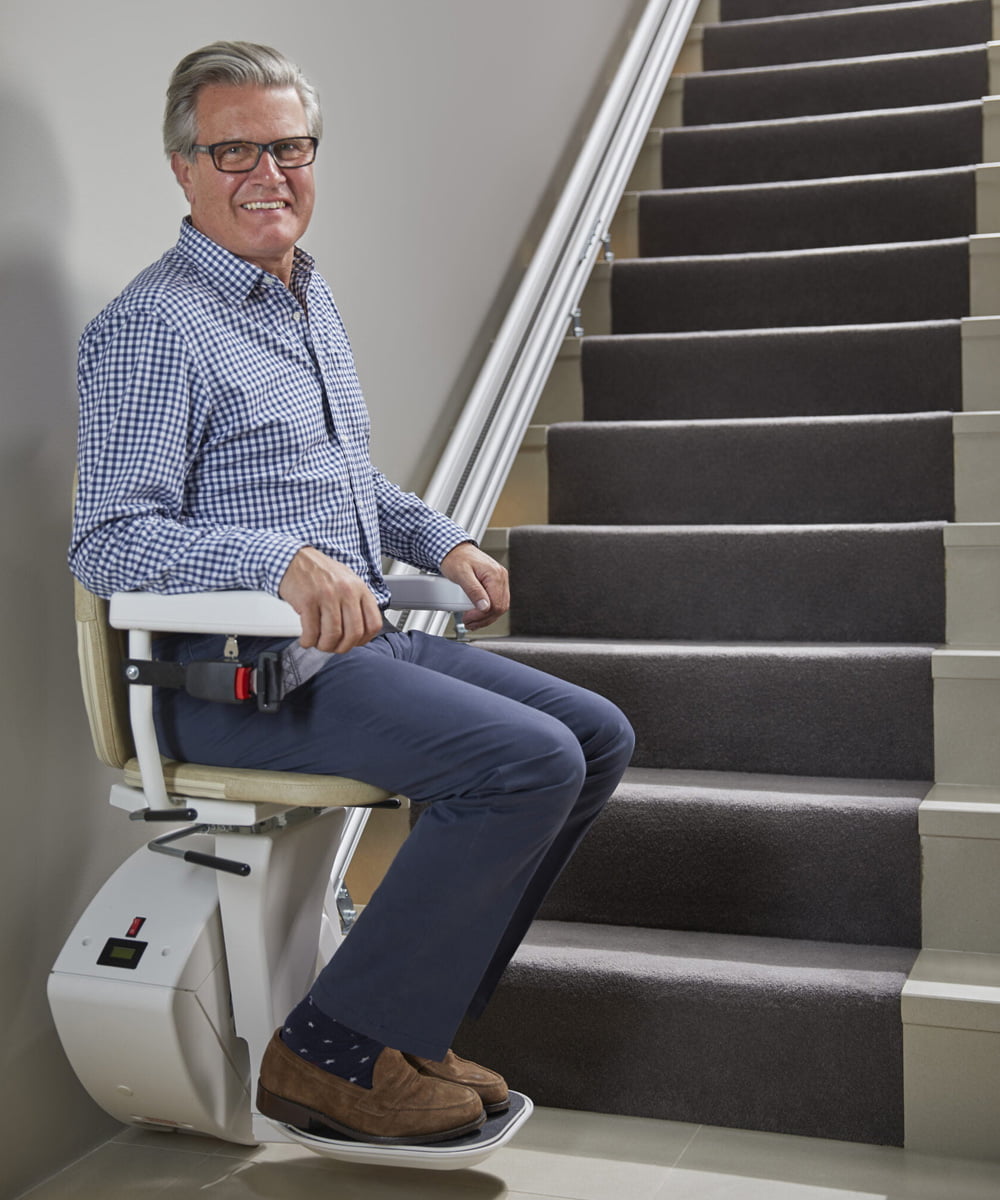 Call us today for a free quotation, without obligation. 0800 644 7766
We provide a first class service to customers in England, Wales and Scotland.