Welcome to Stairlifts St Albans

Stay independent in your own home – install a stairlift from Stairlifts St Albans
Make it easy on yourself with the Stairlifts St Albans team from Halton Stairlifts. Remove the hassle of the stairs with a new stairlift. Installing a stairlift means you can maintain independence in the home you love so much. You'll also regain access to the whole of your house. Smooth, safe, and comfortable, within only a few days you could be gliding to the upper floors of your home with ease.
With no need to pay extra or arrange for additional work to your home, our stairlifts can be easily fitted in less than a day. Inside or outside your property, our team work quickly and efficiently. We want you to be able to use your stairlift as soon as possible. With our simple to operate controls, you'll be using it in no time.  And once you're done, you can fold it away neatly ready for your next trip up or down the stairs.
Find big stairlift brands with Stairlifts St Albans
Stairlifts St Albans is a family business, with a base in the north west of England. Our team of qualified and experienced engineers reach out to homes across St Albans and the rest of Hertfordshire, with thousands of satisfied customers enjoying the freedom their new stairlift installation brings.
Specialists in the supply and installation of a wide range of new and reconditioned stairlifts, we also pride ourselves on offering a personal, friendly and reliable service. Finding the ideal stairlift at a highly competitive price, you can be certain it will be perfect fit for you and your staircase. Plus, from that first enquiry phone call to installation can often only be a few days.
Working with big brand names, Halton Stairlifts are an independent stairlift company with no restrictions, so you'll always get an unbiased recommendation based on your specific requirements. Whether you're looking for a new or reconditioned, straight or curved, internal or external stair lift– we have a solution for any budget.
Give us a call for a free quotation and find out how we can help you stay independent in your much-loved home. With no obligation to buy and no hard sell, you can speak to us on 0800 6447766 (local rate)
Stairlifts St Albans is a trading arm of Halton Stairlifts. We provide a first-class service to customers in Hertfordshire, east England, Wales, Scotland, and across the UK.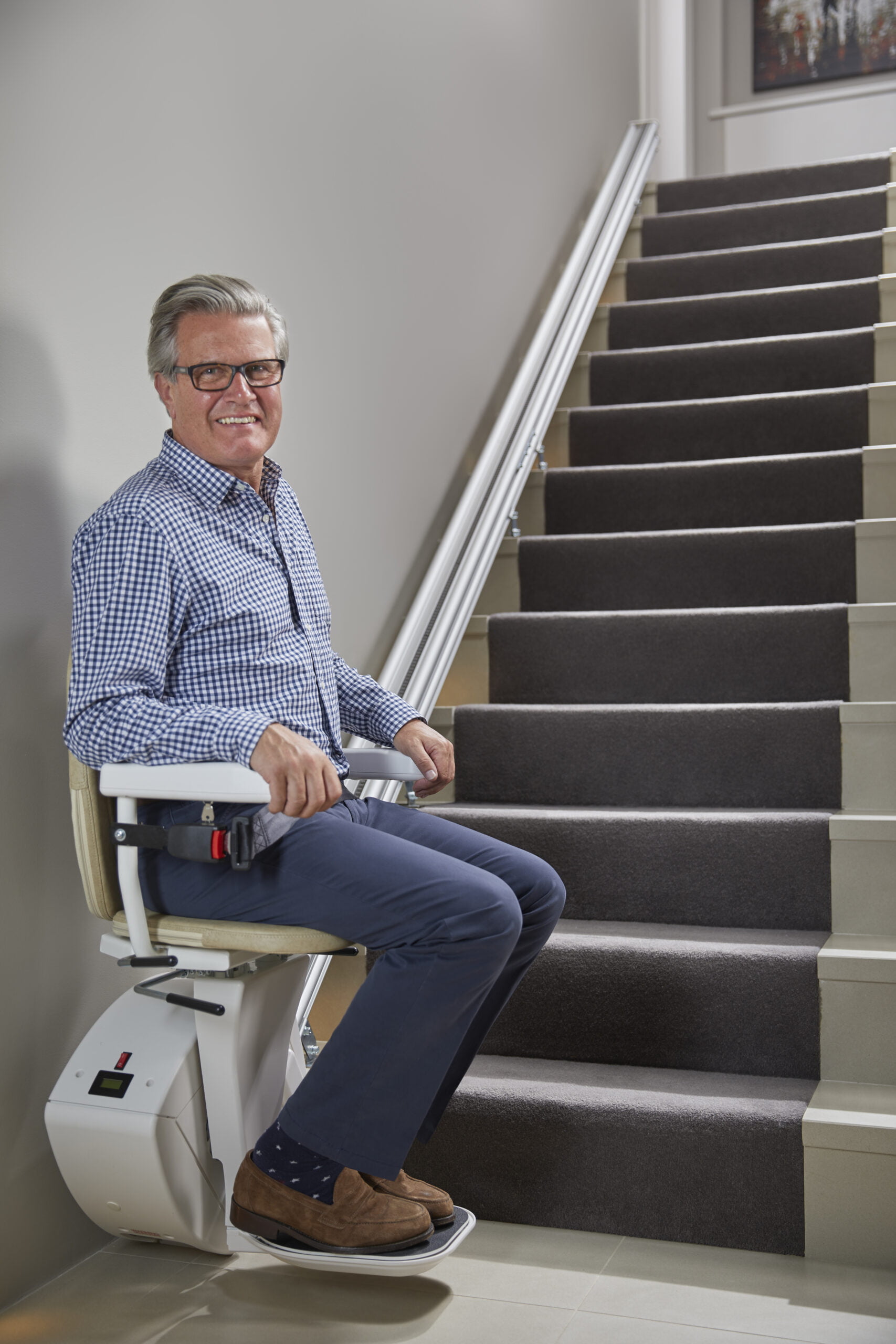 Mobile & Landline Freephone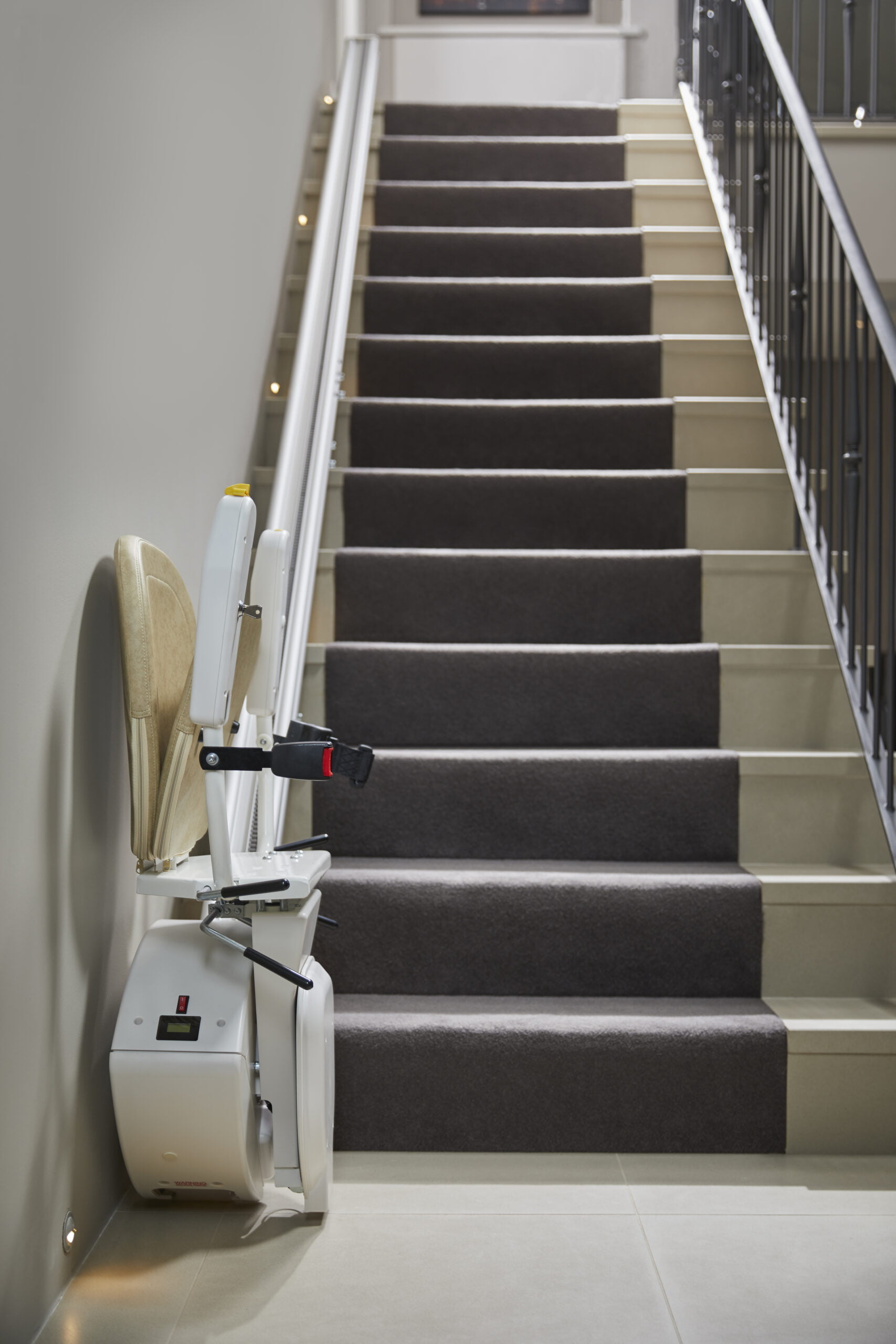 Call us today for a free quotation, without obligation. 0800 644 7766
We provide a first class service to customers in England, Wales and Scotland.