Here we share some Christmas gift ideas for grandparents and older people, to give you some inspiration this festive season. 
When the older people in your life get to a certain age, it can be hard to find that perfect present at Christmas. Even if they've already got everything they need, you still want to show them how much you care with a thoughtful present to open on Christmas day. Take a look at our round-up of useful gifts they can enjoy for the weeks and months to come after Christmas.
Our Favourite Christmas Gift Ideas for Grandparents
Buy A Stairlift
It's probably not a huge surprise that a stairlift company is recommending a stairlift as a Christmas gift for older people. But, it could be the perfect time to invest in a mobility aid if your relative or loved one is finding it harder to get around their home. Practical yet thoughtful, a stairlift is a gift the whole family can contribute to (if they're also struggling to find a suitable present) which can make a massive difference to the recipient's independence and confidence all year round. You can choose new and reconditioned options to suit different budgets. Plus, Halton Stairlifts also have finance options allowing you to spread your payments interest-free. We also have Christmas stairlift delivery available. Act now for stairlift installation in time for Christmas day.
Get Something To Keep Them Warm
At Christmas, treat them to the gift of cosiness and show them how to keep warm in winter. As we age we start to feel the cold more, so a warming present will always be greatly received. Think about useful gifts like thermal underwear, fleece jackets, or hot water bottles. Or maybe, a home accessory like a luxurious couch throw or electric blanket, to keep them toasty when the temperature drops.
Try A New Experience
From afternoon tea to a once-in-a-lifetime balloon ride, you're bound to find an experience gift to suit the older person in your life. Experience vouchers allow them to try new things or enjoy treats like a theatre trip or steam train journey, perfect for making new memories. Make sure you check for things like accessibility requirements, age limit and weight limit before you buy.
Sign Them Up
If the grandparents in your family still like to get out and about, think about signing up for a charity membership to give them discounts to local attractions and historical sights. There will be accessible locations for wheelchair users across the seasons, and opportunities to enjoy a cup of tea and a slice of cake in on-site cafés.
Making Memories
Photo albums and photo books can be an affordable yet meaningful Christmas gift option. Scan and upload old photographs from their childhood and yours, so you can take a trip down memory lane together. Reminiscing over events from the past can be a great way to chat with family members and friends who have memory problems. People living with dementia are often more likely to recall long-term memories than more recent occasions. Plus, on Christmas day it's a great way for the generations to bond. Watch as the youngest members of the family ask questions about and listen to stories of days gone by.
If you're tempted to buy a stairlift as a Christmas present this year, speak to our team to help make up your mind. The experts at Halton Stairlifts will be able to answer any of your stairlift questions and explain how the ordering and installation process works. Call one of our engineers today on 0800 644 7766 to find out more or to book your Christmas delivery slot.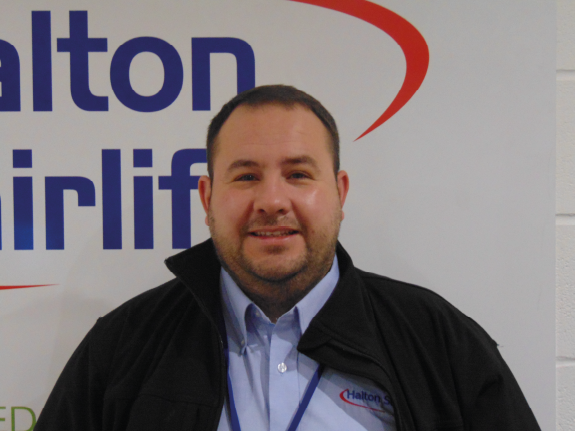 Neil is the founder of Halton Stairlifts. He has years of experience installing stairlifts across the UK. With an eagerness to help those with mobility issues get up the stairs, Neil understands how important it is for a seamless and straightforward approach to installing stairlifts to help those in need quickly.