When mobility issues are stopping you from getting around the house easily, you might be tempted to take drastic measures. Maybe you've considered moving to a home without stairs such as a bungalow, or adjusting the layout of your home altogether. While these are reasonable suggestions, they aren't to be taken lightly and can be expensive, exhausting and time-consuming. Fortunately, there are other much more practical options out there – like installing a stairlift in your home.
While stairlifts may not be for everyone, they're the safest and most comfortable option for many people facing mobility issues. We've compiled a handy list of what you need to know when deciding if a stairlift is the right move for you and your home.
Seek advice
To ensure you're getting impartial expert advice, your first step will be to book a completely free home assessment. Arranging a home assessment is the ideal opportunity to ask any questions you might have, and it can be booked at any time to suit you. From choosing your ideal model to having your stairlift installed, and even discussing measurements and running costs – Halton is with your every step of the way.
Consider options
Following your free home assessment, you'll know whether your home needs a curved or straight stairlift. But then comes the fun part – choosing your model! From classic stairlifts to custom-made slimline models, Halton even has made to-measure heavy-duty stairlifts. When discussing your requirements with our experts, you can also choose from added safety features like swivel seats for extra mobility.
Once you've made a decision on your required make and model, Halton will give you a fixed fee written quotation, so you'll know exactly what to expect if you choose to go ahead.
Decide on a budget
Once you've decided on a budget for your new stairlift, you'll have a better idea of what makes and models are suitable for you and your home. For some people, disabled facilities grants are available through the local council, but for others, buying a reconditioned stairlift is a more suitable option. There are lots of helpful resources online that can help you better understand and manage stairlift costs.
Consider how long you'll need one for
If you're planning on using a stairlift long-term, then buying one outright is a sensible option. But in many circumstances, renting a stairlift for your home is the most economical option of all. If you're recovering from a short-term injury, have recently been discharged from the hospital, or simply like the idea of trying before you buy, then renting a stairlift is ideal. The friendly team at Halton are always on hand to talk you through all rental options which include both new and reconditioned stairlifts.
Installing a stairlift in your home can be the quickest and safest way to gain back your independence. What's more, it's far less demanding than having to uproot yourself by moving home – or making any regrettable home improvements!
Intrigued about the big wide world of stairlifts and want to know more? Call our friendly team on 0800 644 7766 who'll be ready and waiting to give you expert advice. Alternatively, arrange for a FREE home assessment with a no-obligation quote, and you could have a new chair lift installed before you know it.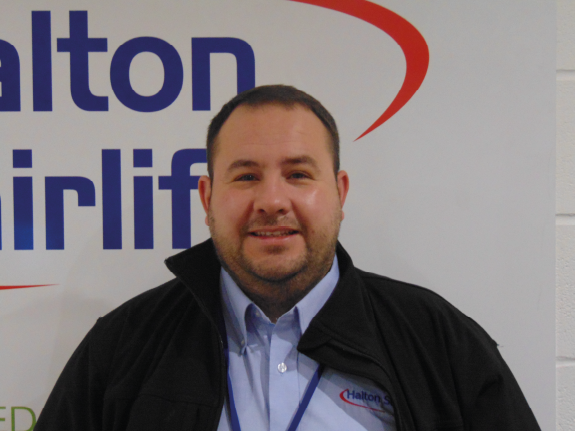 Neil is the founder of Halton Stairlifts. He has years of experience installing stairlifts across the UK. With an eagerness to help those with mobility issues get up the stairs, Neil understands how important it is for a seamless and straightforward approach to installing stairlifts to help those in need quickly.