A rather common question that our team is asked when installing a brand new stairlift is how to remove an unwanted stairlift if you are considering making the switch. Luckily, this question can be answered fairly simply.
At Halton Stairlifts, our team is here for you whether you are in need of a brand new stairlift or would like one removed, this is a service that many other businesses are not able to offer but our stairlift experts are specialists in this field.
We have devised a short list of handy tips for you to consider when looking to remove your unwanted stairlift to ensure the minimum amount of difficulty possible.
What Can You Do With Unwanted Stairlifts?
If you want your unneeded stairlift unit removed, then the Halton Stairlifts team is available to complete these removal services for you to ensure that it is done properly and efficiently.
We specialise in the removal of various forms of stairlifts including both straight and curved units. Our many years of experience have allowed us to develop our craft over time to make sure that we can provide the best service to our customers.
When you believe that your stairlift has run its course and would like to install a new unit or perhaps you are no longer experiencing the same mobility issues and do not need a stairlift in your home anymore, our team is happy to assist you with this endeavour.
Once your unit has been removed, you will be able to either donate the materials to secondhand stores or may be able to resell the stairlift to another person in need.
How Much Will This Cost?
While there are plenty of different businesses that offer cheap services or high-quality services at a high price, Halton Stairlifts are able to make the best of both worlds by providing you with a high-quality stairlift removal service at a much more affordable price.
The pricing of our removal services will vary depending on the type of unit that you need us to remove and how many floors your stairlift covers. Also, if you have a fairly recent model from a well-known brand, we may wish to purchase this unit from you directly.
Be sure to get in touch with our team today to see our price valuation of your specific stairlift removal. It can be difficult to find a reasonable price for these services which is why Halton Stairlifts are here to help you.
Why Choose Halton Stairlifts?
When scouring the internet for the perfect stairlift company that will provide you with excellent service in both the installation and removal of stairlift units, Halton Stairlifts is the ideal stairlift removal company for you.
At Halton Stairlifts, we can deliver all kinds of different stairlifts from straight units to units designed for curved staircases to ensure that our customers have access to every stairlift that the market has to offer.
We make sure that you have all of the information and support that you need to make an informed decision on what kind of unit you want to opt for. There is plenty for you to consider when making such an important decision which is why we aim to give you everything you need.
We Save You Money
When you use your stairlift, its value immediately decreases – however, this does not mean that all hope is necessarily lost. As we have previously mentioned, if you have a unit that is in good condition and is made by a reputable manufacturer, then we can buy your unit from you directly!
This means that, in the best-case scenario, you can get a partial refund for your old stairlift. Please note that if that's not possible, you'll still qualify for the service of having professionals remove your stairlift.
This is especially good if you're thinking about buying a new stairlift after getting rid of your old one, as the money from your old model can help towards the costs of installing a new one.
Moreover, knowing that parts of your old stairlift will be recycled or repurposed in an environmentally responsible way is a commendable practice.
Here When You Need Us
We work on the philosophy that we should always be here and available when you need us, there is no day or time too strenuous for a member of our team to try to assist your situation in whatever way that we can.
If you need small pieces of advice or would like us to carry out an entire installation service then there is no better business than Halton Stairlifts to guarantee this thorough service.
Please do not hesitate to get in touch with a member of our team to receive the advice you seek or to enlist our services. No matter if you have a unit for straight staircases or perhaps a curved stairlift that uses hinged rails we will be able to aid your efforts.
No More DIY
If your stairlift is no longer fulfilling the purpose that it is intended to do or is faltering in its everyday functions, then you will no longer need to rely on your handy work to get it back in working order again.
When you enlist our team's support, you are removing any of the stress and work from yourself and leaving this to the professionals who complete works of this nature consistently.
Completing a DIY repair or removal can be very dangerous for the people involved which is why services like these should always be left to the professionals like ourselves.
Conclusion
If you are looking for someone to remove your unwanted stairlift unit and find you an excellent replacement as a new one, look no further than the team at Halton Stairlifts.
We can supply you with brand new units for installation and use immediately, or in contrast, a removal service that will completely replace your previous stairlift unit. No matter why you choose to have your stairlift removed, Halton Stairlifts are here to help.
If you would like to enlist the help of our team, please contact us at 0800 644 7766 and we will try to help in whatever way we can.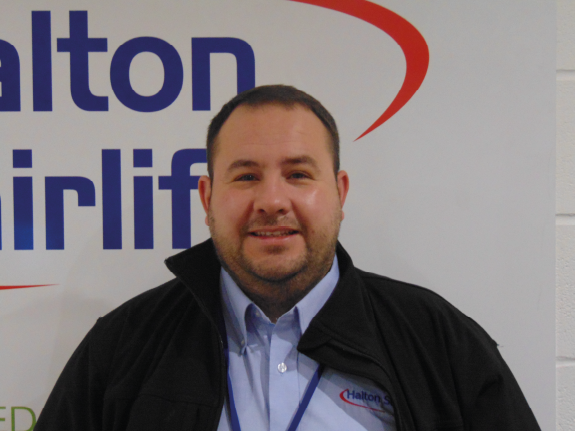 Neil is the founder of Halton Stairlifts. He has years of experience installing stairlifts across the UK. With an eagerness to help those with mobility issues get up the stairs, Neil understands how important it is for a seamless and straightforward approach to installing stairlifts to help those in need quickly.