Choosing between using the stairs and leaving your home shouldn't be a decision you have to make. One way to ensure you stay in the home you love whilst making the stairs easier to manage is to buy or rent a stairlift. Stairlifts come in a range of options from different makes and models. Each unit comes with a range of features to meet your physical needs and is fitted to suit the layout of your home. New and used stairlifts are also available. Here we compare the advantages of buying new stairlifts vs reconditioned stairlifts to help you decide which is the best option for you.
New Stairlifts Vs Reconditioned Stairlifts
An independent stairlift company, we weigh up the pros and cons of buying a new stairlift vs a reconditioned stairlift. This way you can feel fully informed about your purchase and find the best stairlift for you and your home.
The Advantages of New Stairlifts
Designed to be more comfortable, efficient, and easier to use, new stairlifts are equipped with the latest technology. Using lightweight materials and automating manual tasks, a new stairlift can reduce any physical demands of preparing the stairlift for a journey or for storage.
With a modern appearance, contemporary stairlifts often look less out of place in your home than in an older model. When you buy a new model, you can also access options for personalising your stairlift. Take your pick of upholstery colours and finishes that will match the rest of your home decor.
Buying a new stairlift could cost somewhere between £1,500 to approximately £4,500. The price depends on your mobility needs, the layout of your home, and the number of features you require. A new stairlift is a good investment if you intend to use your stairlift for several years. This way you'll get the best value for money out of it.
If you require a heavy-duty stairlift, like the Heavy Duty stairlift, you may find that buying a new model is easier than finding a used stairlift with a higher weight limit.
When Should I Choose a New Stairlift?
You should opt for a new stairlift if you:
want the newest model with the latest technology and safety features
want a stairlift with customisable elements and a contemporary look
have extra room in your budget
will be using the stairlift for many years
The Advantages of Reconditioned Stairlifts
One of the biggest advantages of buying a reconditioned stairlift is the price. Refurbished used stairlifts are often cheaper than brand new stairlifts. Reputable suppliers will restore used stairlifts for resale ensuring they are safe and completely reliable. You can find out more in our 'are reconditioned stairlifts reliable?' guide. A reconditioned stairlift is often a more economical option for customers with a smaller budget.
Whilst the models may be slightly older, they still come complete with a range of fantastic features to make moving around your home even easier. And, if you're only planning on using the lift for a couple of months or years, you'll get the best value out of a used stairlift.
When Should I Choose a Reconditioned Stairlift?
You should opt for a reconditioned stairlift if you:
have a smaller budget
don't mind having a slightly older stairlift model
intend to use the stairlift for a couple of months or years
If you're still undecided about which is the best option for you, arrange a home assessment with our team of experienced surveyors. With no obligation to buy, they'll survey your home, recommend the best stairlift for your circumstances, and provide you with an unbeatable quote. Taking time to answer your questions and explore finance options, call 0800 644 7766 for expert advice on new and reconditioned stairlifts.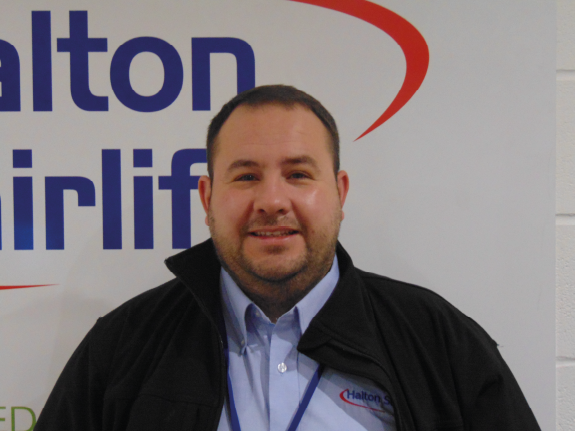 Neil is the founder of Halton Stairlifts. He has years of experience installing stairlifts across the UK. With an eagerness to help those with mobility issues get up the stairs, Neil understands how important it is for a seamless and straightforward approach to installing stairlifts to help those in need quickly.