When you're thinking of having a stairlift installed, you might wonder if you need to buy additional stairlift insurance.
Stairlifts are a great value investment if you're finding it harder to live independently because of your stairs. But should anything go wrong with your stairlift and you've not got the right protection, it's highly likely it will end up costing you even more to replace or fix it.
With the right stairlift warranty cover and insurance, you'll be protected against the expense of replacing your stairlift outright or paying for an emergency breakdown call-out. Although they're easy to operate for users, stairlifts are pretty complicated on the inside. That's why you should always use a properly trained engineer to carry out any repairs. You should never attempt to repair your stairlift yourself just to keep costs down. It's for your own safety and the safety of others.
STAIRLIFT INSURANCE
If your stairlift is damaged accidentally, you want to be in a position to get it up and running again as soon as possible without going to too much expense. Protecting your stairlift with the right insurance will help you to get your stairlift fixed as quickly and as cost-effectively as possible.
Whilst you don't need to get insurance specifically for stairlifts, there is a range of warranties and insurance policies that will help to cover your lift against breakdown, accidental damage, or theft. Here we take a closer look at some of those options.
Will insurance cover a stairlift?
Most new stairlifts are covered for breakdown and repair by a manufacturer or supplier warranty.  At Halton Stairlifts, every new and reconditioned stairlift comes with a twelve-month warranty as standard. Most warranties can be extended for an additional fee too. Halton Stairlifts offer a great value extended stairlift warranty option that offers extra peace of mind for longer.
If you want further protection against stairlift theft or accidental damage, your home insurance policy may offer coverage. Check with your insurer to see if a newly installed stairlift is considered a fixture of the property and if your building's insurance should cover it.
Once your stairlift is fitted, let your insurance provider know so they can update your policy to make sure you have the right coverage if anything goes wrong. You may also be able to get specialist cover for an adapted home if you have multiple disability aids to help you carry out everyday activities.
Contact Halton Stairlifts
If you'd like to find out more about stairlift insurance or Halton Stairlifts warranty cover, give us a call today. Speak to a member of our expert team on 0800 644 7766. They'll also be able to guide you through every step of the stairlift buying process, from important considerations when buying a stairlift to stairlift repairs and servicing. While you're on the line, why not ask us for a free no-obligation quote on a new or reconditioned model in our unbeatable range? We're happy to help in any way we can.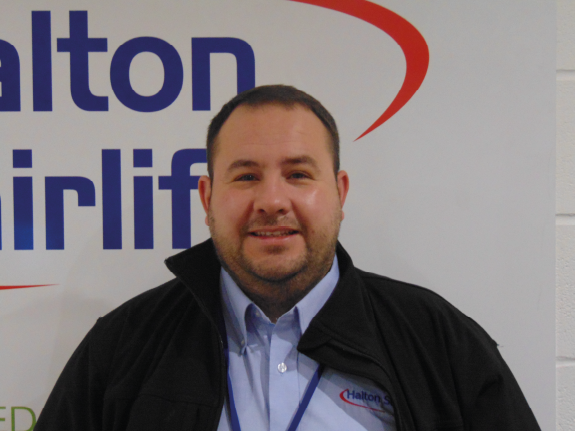 Neil is the founder of Halton Stairlifts. He has years of experience installing stairlifts across the UK. With an eagerness to help those with mobility issues get up the stairs, Neil understands how important it is for a seamless and straightforward approach to installing stairlifts to help those in need quickly.