Stairlifts and heart disease. A stairlift might not be the first thought that crosses your mind following a heart attack. But home adaptations like stairlifts can bring great benefits to heart patients. It's estimated that in the UK, one person every seven minutes has a heart attack. Along with 20,000 new cases of angina and 25,000 new cases of heart failure diagnosed every year.  Heart conditions can include angina, heart attack, heart failure and abnormal heart rhythms, as well as congenital and inherited heart conditions.
The symptoms of heart conditions can vary significantly from patient to patient. However, throughout recovery and rehabilitation, treatment and therapy heart patients, and their family and carers can access support to make everyday life easier to manage. The British Heart Foundation is a great source of information.
Receiving a diagnosis of heart disease can be shocking and upsetting. But there is support available for individuals and carers. This includes guidance and grants for home adaptations and modifications that will help to improve access and reduce physical and care demands.
Breathlessness
A common consequence of heart disease is increased breathlessness even with minimal exertion. Climbing the stairs calls for a moderate level of physical exertion, and can result in breathlessness. This can place additional strain on the heart. Always follow medical advice, but using stairs, as long as it is practical and safe, is often recommended as a way to maintain mobility and muscle function.
However, there may come a point when climbing the stairs becomes too much of a struggle.  Most stairlift providers, like Halton Stairlifts, offer a no-obligation assessment of your stairwell. We will check the potential for installing a stairlift and make recommendations for the most suitable stairlift for each individual.
Risk of falls
Stairs are one of the most common locations for a fall, particularly for individuals with a heart disorder. Following a cardiac event like a heart attack, many people experience light-headedness and feeling of weakness on climbing. Even descending the stairs can also present difficulties. In addition to considerations like handrails and a second bannister, stairlifts and heart disease may be the best combination. Installation can be the best solution to help reduce the risk of falling and injury on the stairs.
Greater independence
After a heart disease diagnosis, one of the biggest issues to affect individuals is the impact on mental health. Affecting confidence and self-esteem, it is important for individuals to maintain as much control over their independence for as long as possible. Being able to access a second-storey bathroom or bedroom to complete everyday tasks could help to restore confidence and prevent the onset of depression or anxiety.
No need to move
Living with heart disease can also bring uncertainty and change. Many families take a house move into consideration to find accommodation that eliminates the need for climbing the stairs. This might include searching for a suitable small bungalow or a dwelling equipped for downstairs living. But the emotion, expense, and upheaval of moving house can be avoided with the installation of a stairlift. Cheaper and no need to pack up your belongings, a stairlift can mean staying in the home you love for longer.
Stairlifts and heart disease: Getting the right support
If you are, or someone you know is, living with heart disease and think that the addition of a stairlift would be a great benefit, adding to quality of life, then speak to an experienced member of the Halton Stairlifts team who can offer clear and honest advice to help you decide whether a new or reconditioned stairlift is the best option for you.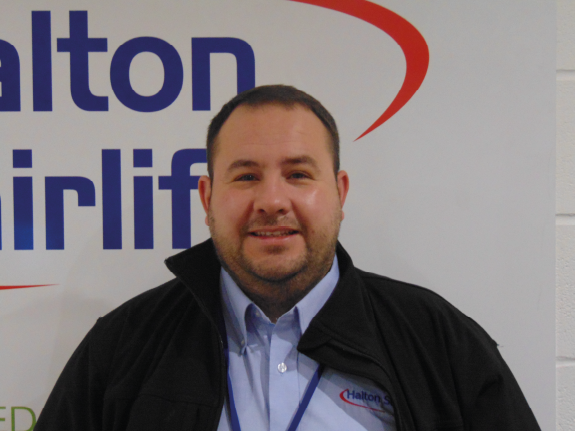 Neil is the founder of Halton Stairlifts. He has years of experience installing stairlifts across the UK. With an eagerness to help those with mobility issues get up the stairs, Neil understands how important it is for a seamless and straightforward approach to installing stairlifts to help those in need quickly.