Stairlifts can be life-changing. But knowing what to look for when you're buying one for the first time can feel like a minefield. There's a lot of pressure that can come with making a big purchase, and with terms like 'duel rail', 'heavy duty' and 'swivel seats', it can be hard to know where to start! We've put together a list of top tips for first-time stairlift buyers. Read on to find out more.
Ask around
While stairlifts can seem expensive to install, their cost is considerably cheaper than having to relocate to a single-storey house, not to mention the emotional and physical disruption a house move involves. If you're curious about what having a stairlift in your own home entails, try speaking to someone who has first-hand experience of using or owning a stairlift. Have they used a company you're considering buying from? Have they had a good or bad experience? While everyone's journey and needs are different, seeking honest, impartial advice from a trusted neighbour, friend or family member can give you reassurance and help alleviate some of your concerns early on.
Don't feel like you have to make the decision alone
When a salesperson or evaluator comes to your home, it can be a good idea to have someone you trust like a family member or friend with you so that they can ask questions as well. Two heads are better than one, after all!
During a stairlift home assessment, the company representative should take into consideration your staircase dimensions and the specific needs of the person using it, including their mobility levels and ability to get on and off the stairlift. Based on what they find, you'll receive a written quotation for the cost of the stairlift. But make sure that the quote includes the installation of the stairlift too.
A home assessment is your chance to pick the brains of the assessor, so ask as much as you want to and never ever feel pressured into a sale before exploring all your options. The team at Halton Stairlifts understand that buying a stairlift is a big investment, so we offer a 'no pressure' promise – meaning there's never any obligation whatsoever to go ahead with a stairlift order if you don't feel one is right for you. Having an assessor in your home is also a great time to ask about things like aftercare options and warranty, so you can know exactly what's available and built into the price of your stairlift.
Buy from a company you trust
When you're in the market for a stairlift, choosing a stairlift company that gives advice on affordable stairlifts and finance options is a must. If where you're buying from ever pressurizes you to make a purchase, then you know that company is better off avoided altogether. And if a seller is offering a price that seems too good to be true? Well, unfortunately, that usually means it is! It's also worth bearing in mind that some companies only stock certain Stairlift brands, and this can mean that specific modifications or customizations are difficult or not doable. As an independent stairlift company, Halton Stairlifts aren't restricted to the brands supplied. Made on-site in our British factories, all Halton's stairlift models are reliable, certified, and available at the best possible price.
If there's still a question on your mind that hasn't yet been answered, visit Halton Stairlift's helpful FAQ section. Still, need advice on which stairlift is right for you and your home? Call our friendly Halton Stairlift team on 0800 644 7766. Chat with a member of the team about your needs, arrange a free home assessment, or simply find out more about Halton's full range of installation options in your area.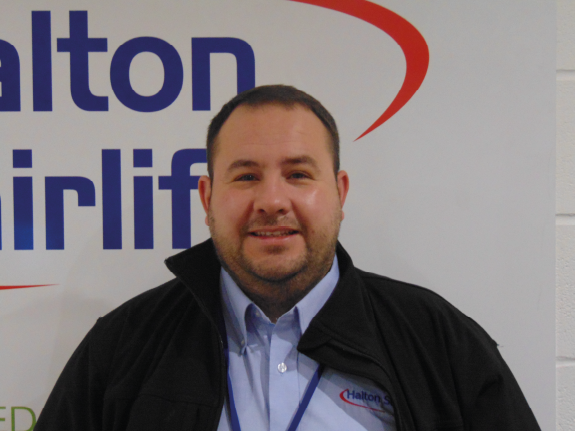 Neil is the founder of Halton Stairlifts. He has years of experience installing stairlifts across the UK. With an eagerness to help those with mobility issues get up the stairs, Neil understands how important it is for a seamless and straightforward approach to installing stairlifts to help those in need quickly.