When it comes to stairlifts, investing in one is a wise decision.  A stairlift brings a range of physical and health benefits, giving you the freedom of your home again. But with so much choice on offer, it can be difficult to know where to start when choosing yours. Before you decide on a make or model, you'll need to make a few important considerations when buying a stairlift. 
As a permanent fixture in your home, it's important to ensure you're as well-informed as possible. Knowing when is the right time to buy a stairlift and how to choose a stairlift can be a great start.
Whether you're new to stairlifts or have had some experience in the past, at Halton Stairlifts we like everyone to feel comfortable and confident when choosing their stairlift. The Halton Stairlifts team are committed to guiding you through the experience. We'll ensure you find a stairlift that's perfect for you, your home, and your budget, with minimal fuss.
Here are some important considerations when buying a stairlift:
What Kind of Stairlift Rail Do I Need? 
After arranging your consultation, one of our friendly experts will visit your home at your convenience. After measuring up your staircase thoroughly, they'll talk you through the rail system options best suited to your home. Your rail will be either curved or straight, depending on the shape of your stairway. You may also require a hinged rail. This will depend on whether there are any passageways, doors or other obstacles at the bottom of your stairs.
Which Type of Stairlift Do I Need?
The first thing you'll find out is whether you require either a straight or a curved stairlift. But during your home assessment, you'll also be recommended a seat type and carriage type. We'll also discuss any added safety features you may need. A home assessment is a perfect opportunity to ask your assessor any questions you have about the whole process, from assessment to installation. You can always find out more here, as we answer the question 'how do I know which type of stairlift I need?'

Will I need a stairlift with special features?
If you're asking questions like 'is there a weight limit for stairlifts?' you might want to consider stairlifts with special features. Our team are always happy to talk you through all the available options should you require specialised or highly customised features to suit your particular lifestyle or needs. This could include chair features like the larger seating from a heavy-duty stairlift, or sit and stand options if you experience pain in your hips or knees.
Will any modifications be needed for my home?

It's advisable to consider rooms that may need re-carpeting. Once a stairlift is installed, you want this to be a permanent fixture, so considering any carpeting needs beforehand is essential.  This will help you avoid any extra costs for re-fitting or removing your stairlift later down the line.
Occasionally, additional minor modifications may be needed to your home. This can include things like moving a radiator or repositioning an electrical power point. These are usually minor changes and are simply to ensure that your stairlift will fit and travel safely and smoothly with no obstructions.
How much will a stairlift cost?
To give you a better idea of how much you're likely to spend, take a look at our guide to 'how much does a stairlift cost?'
You don't always have to choose a brand-new stairlift. If you're working to a budget, then reconditioned or refurbished stairlifts are a great and affordable option. Stairlift rental is also available as a short-term alternative. Budget-friendly and temporary, ask us about this at any time or take a look at our guide 'should I rent or buy a stairlift?' to help you to weigh up some of the important considerations when buying a stairlift. At Halton Stairlifts, we're happy to talk you through your purchase options, as well as our finance options.
Have any further questions or queries? Get in touch to chat with our friendly team on 0800 644 7766 to request a free Halton Stairlifts brochure, or to arrange your free no-obligation quote.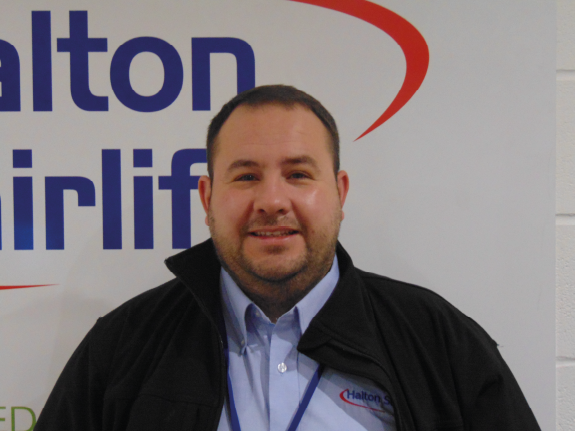 Neil is the founder of Halton Stairlifts. He has years of experience installing stairlifts across the UK. With an eagerness to help those with mobility issues get up the stairs, Neil understands how important it is for a seamless and straightforward approach to installing stairlifts to help those in need quickly.