Getting older doesn't mean you'll automatically have a problem with the stairs. And if you do start to find the stairs a problem you don't have to automatically choose a stairlift. Although stairlifts offer great value and convenience, there are stairlift alternatives you might want to consider also.
There is a range of stair aids available from suppliers all over the UK. The type of stair-climbing aid you choose will depend on your level of mobility. If you're unsure about the options available to you, you might want to speak to your GP or an Occupational Therapist for advice first.
What Stairlifts Alternatives Can I Choose From?
Domestic stairlifts are often the first choice for households due to their affordability, versatility, and safety. Depending on your personal strength and ability to maintain balance, there are a variety of manual and automatic options to help you use the stairs. Here we take a closer look at ways you can take the struggle out of the stairs.
Stair Handrails
Second stair handrails and horizontal grab rails are cost-effective solutions to problems with the stairs.  Helping you to keep your balance, you'll be able to distribute your weight more evenly with each step you take.
Handrails can help reduce the risk of falling when using the stairs, but won't eliminate the risk entirely. Horizontal grab rails can be clipped onto your existing handrail, allowing you to grip and lean on it as you move up and down the stairs. To install a second handrail, you'd need to drill into your wall. Once fitted you should be able to support yourself using both sides of your staircase.
Platform Lifts
Platform lifts are another option for reaching the floors of your home safely. They're especially useful for wheelchair users as there's no need to transfer between seats. Platform lifts can be fitted to give access to split-level floors divided by a few steps and different floors separated by a full staircase.  Installing a platform lift often depends on the amount of space in your home.
They are large and bulky, and if you require a lift with a shaft to reach another floor it will take up a lot of room upstairs and downstairs. They are also expensive to buy and you're likely to need building work to support the lift structure and reinforce your home.
Stair Climbers
A stair climber is a manual tool that can be operated by a carer to transfer a person with a disability up and down the stairs. Stair climbers consist of a fixed seat with two rear wheels. The disabled person sits in the seat, secured with a seatbelt. The carer then leans the chair back and pulls the stair climber up the stairs, with the seated person facing out over the stairs.
Stair climbers are more durable and sophisticated versions of evacuation chairs you may have seen in commercial settings. Whilst they are ergonomically designed for safe use, this method cannot be used independently and relies on carer support.  The user may also feel uncomfortable looking out over the stairs as they climb.
Stairlifts
There are different types of stair lifts to choose from. Affordable, flexible, and compact, straight and curved stairlifts can also be used independently and safely. Depending on whether you have trouble sitting or standing, you can choose between a perch stairlift, a sit-and-stand stairlift, and a traditional chair lift to meet your physical needs.
Find out more about what's the difference between a stairlift and a chair lift. Stairlifts can also be fitted quickly without the need to drill into walls, so your décor is protected. There's also no need for construction work, although things like plug sockets may need to be relocated as required.
Whilst there are a lot of stairlift alternatives, stairlifts are often the preferred choice for people struggling with stairs. Automated with safety features, fast and easy installation, a variety of options, customisable features, and options for different budgets, stairlifts are a fantastic choice. Speak to our team of stairlift experts on 0800 644 766 who can help you to weigh up the pros and cons of stair climbing options, and provide you with free no-obligation quotes on recommended stairlift models.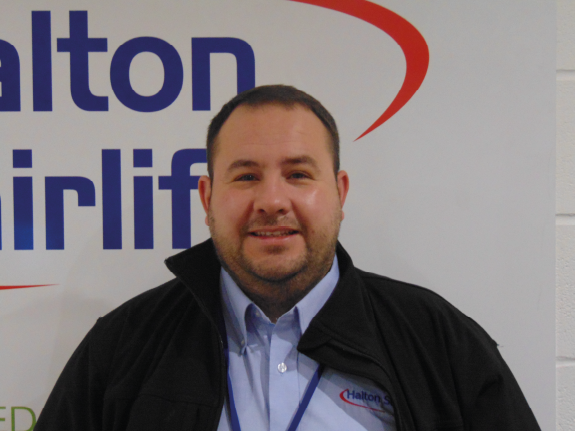 Neil is the founder of Halton Stairlifts. He has years of experience installing stairlifts across the UK. With an eagerness to help those with mobility issues get up the stairs, Neil understands how important it is for a seamless and straightforward approach to installing stairlifts to help those in need quickly.