Whether it's due to a chronic condition or natural ageing, seeing someone you love losing mobility can be tough. If you've noticed how your elderly parents start to struggle when tackling inclines and stairs, you might be wondering how long can they safely stay in their home. Read on to find out the top ways a stairlift can help ageing parents live comfortably in their own homes for longer.
Keeps them active
The idea of stairlifts keeping ageing parents more active might sound contradictory, as stairlifts prevent people from needing to climb the stairs on foot. However, climbing stairs when you're not physically fit enough to do so can risk the danger of falling, increase a person's chance of accidents, and even cause further health problems. By providing a safe way to tackle the stairs every day and night, their energy is reserved for more enjoyable activities that will improve both their long-term mental and physical health. This is an important way that stairlifts can help ageing parents live at home longer.
Saves money in the long run
Making your home more accessible can come at a big cost; from modifications to house moves, and even big extensions. Having your very own stairlift installed prevents the need for drastic renovations to the home. Not only is it convenient, but once installed and well-maintained, it will last a lifetime.
Makes chores easier
Being relegated to one or two rooms can affect both mental and physical health. We only have to remind ourselves of last year's lockdown to know this is true! Getting a stairlift fitted can help ageing parents move around safely and easily, without the need for supervision or support. This newfound independence can help them to keep active around the house and do household chores and activities independently, without compromising their safety.
Improves quality of life
For some older people, maintaining a sense of autonomy may be the only that they feel in control of. And the ability to live independently empowers and reinforces that. Just because our bodies aren't as strong as they once were, doesn't mean our minds aren't sharp, and this can be a frustrating combination. We all deserve to be safe and comfortable in our homes, no matter what our age and living situation. Stairlifts are quick and affordable to install, making them a practical option for millions of individuals and families across the UK.
Stairlifts can help ageing parents live at home longer. Do you have a parent or loved one with declining mobility who might be in need of some support? If your home is on more than one floor, an indoor stairlift can enable you to have non-restrictive access to the whole house. Speak to the friendly team at Halton on 0800 644 7766 to discuss your stairlift installation options, or to arrange your no-obligation home assessment today.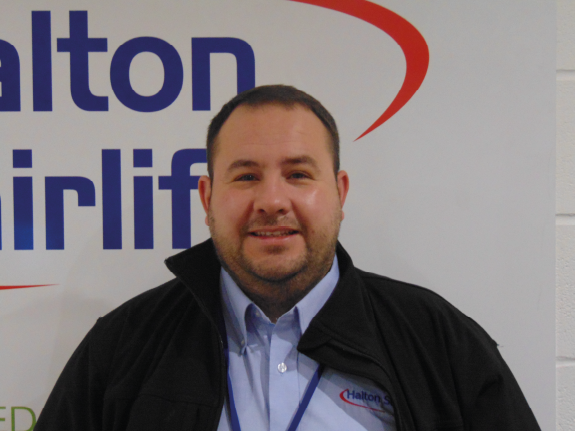 Neil is the founder of Halton Stairlifts. He has years of experience installing stairlifts across the UK. With an eagerness to help those with mobility issues get up the stairs, Neil understands how important it is for a seamless and straightforward approach to installing stairlifts to help those in need quickly.