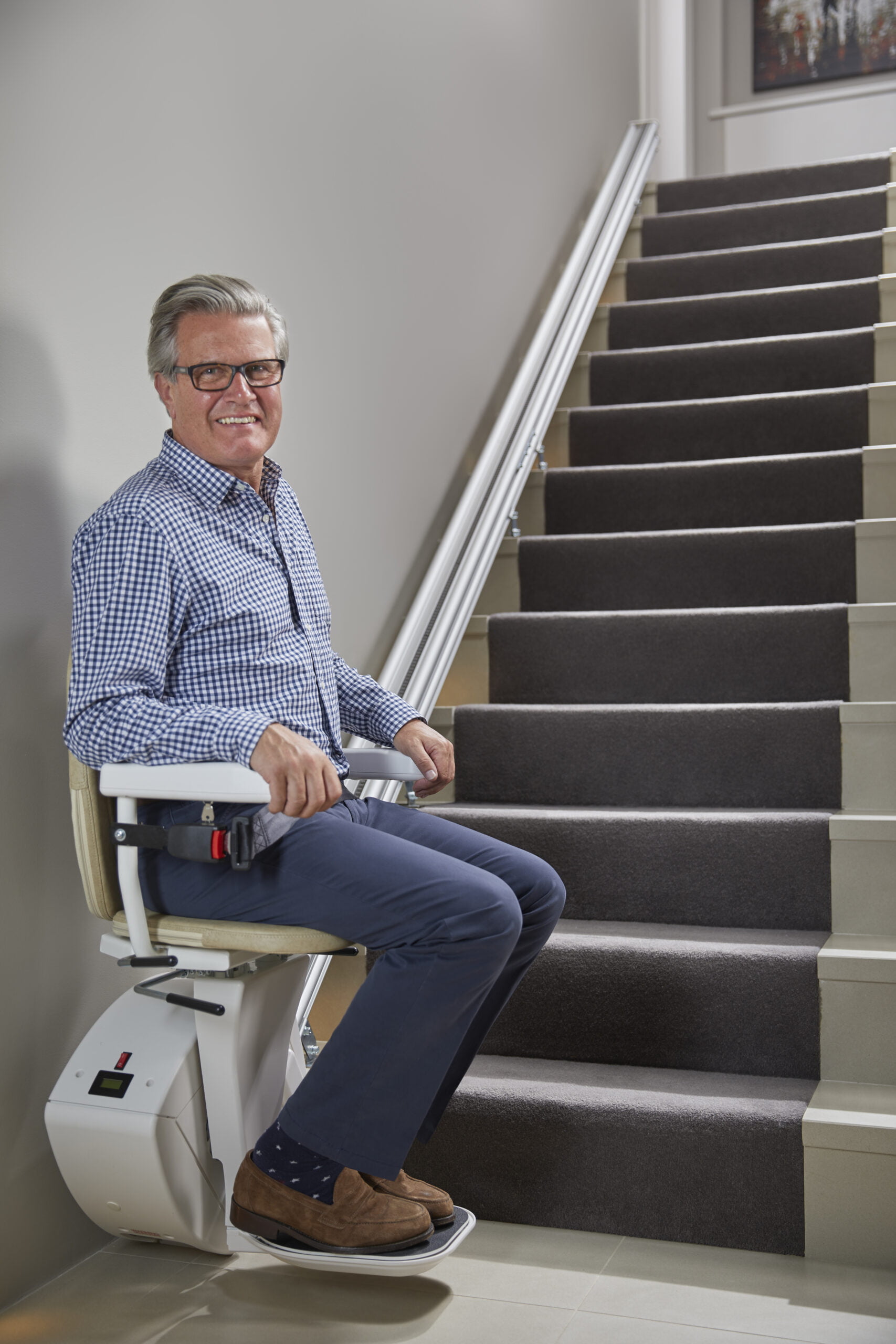 Welcome to Stairlifts Aberdeen
Stay self-reliant with stairlift installation
When climbing the stairs becomes a chore, there's no need to continue with the struggle. With Halton Stairlifts you can reclaim your independence and restore your confidence in getting around your beloved home. Our comfortable, modern stairlifts can be fitted in just a few days, and you could be gliding up and down your staircase with ease.
Straight or curved. Indoors or outdoors. We'll find the best stairlift option to suit your needs. Our stairlifts can be easily fitted in less than a day, sometimes in as little as two hours. Simple to operate and creating very little noise, our stairlifts are welcome addition to households throughout the UK.
Complete with a range of safety features, manufactured to the highest quality standards, and installed by highly trained engineers you can have a little extra peace of mind as you travel up and down the stairs. And that's not all, our stairlifts can be folded away too, making them perfect for compact spaces and preventing them from becoming too much of an obstacle at the top and bottom of your staircase.
Stairlifts Aberdeen. Your first choice for stairlift installation
A family firm, Stairlifts Aberdeen operate locally in northeast Scotland, specialising in the supply and installation of a wide range of new and reconditioned stairlifts from a variety of much-loved brands.  
We pride ourselves on offering a personal, friendly, and reliable service, always aiming to give the best price possible. From that first phone call to enquire, all the way to the finishing touches of your installation, you can be sure you'll receive a high standard of customer service with a quick turnaround, often within only a few days.
Halton Stairlifts are an independent stairlift company with no brand restrictions. We are able to offer a range of both new & reconditioned stair lifts – we have a solution for any budget. 
Give us a call and find out how we can help you stay independent in your much-loved home.
Call us today for a free quotation, without obligation. Tel 0800 6447766 (local rate)
Stairlifts Aberdeen is a trading arm of Halton Stairlifts. We provide a first-class service to customers in north east Scotland, England, Wales, and the rest of the UK.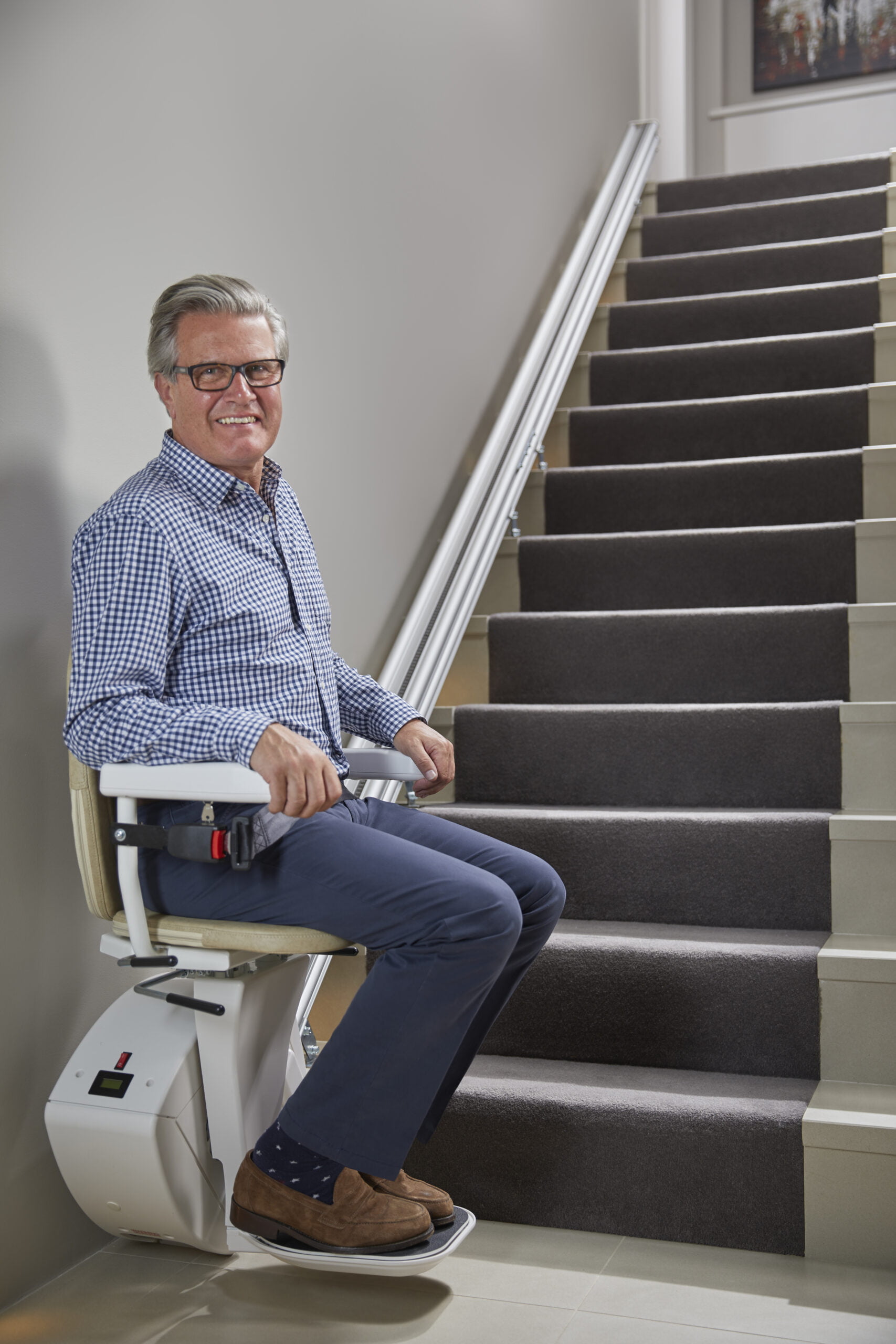 Mobile & Landline Freephone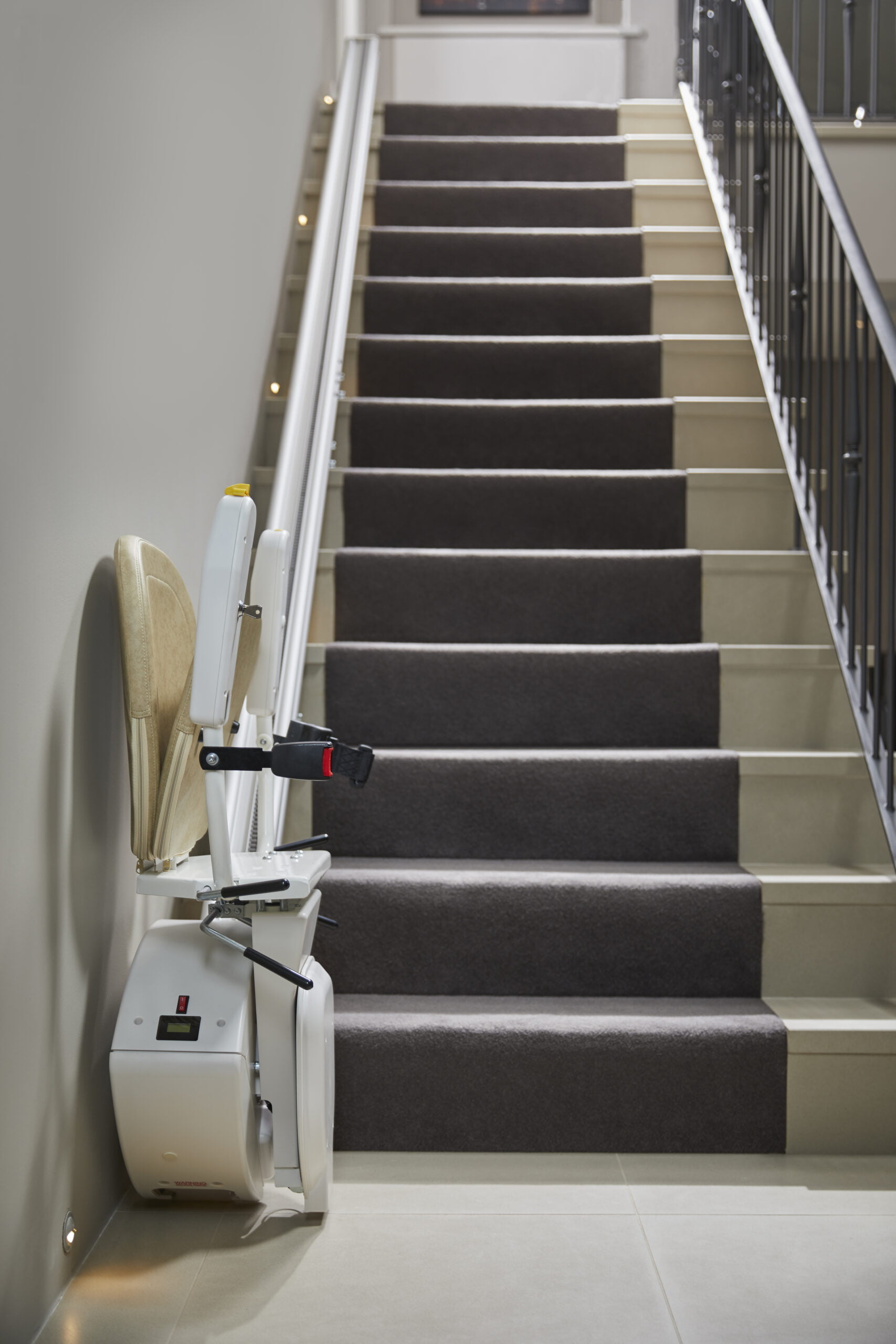 Call us today for a free quotation, without obligation. 0800 644 7766
We provide a first class service to customers in England, Wales and Scotland.