Welcome to Stairlifts Brighton

Stay independent in your own home – install a stairlift from Stairlifts Brighton
If you're finding the stairs difficult to manage, Halton Stairlifts can help. Our Stairlifts Brighton team can provide the support you need to order and install a brand new or reconditioned stairlift giving you unrestricted access to the floors of your home.
Simply give us a call to get your quote, and you let us know you're happy to go ahead, Stairlifts Brighton can have your stairlift fitted in less than a day.
Straight or curved. Indoors or outdoors. We have an outstanding range of stairlift makes and models that are sure to meet your needs. And with modern upholstery and slimline options available, there shouldn't be any costly or unsightly modifications to your home either.
Simple to use and with loads of safety features to cover the whole family, you'll wonder why you waited to get in touch.
Choose Stairlifts Brighton as your first stop for stairlifts
Based in the north west, we are a family firm, providing stairlift services to Brighton and Hove and the surrounding areas. Since 2012, we've specialised in the supply and installation of a wide range of new and reconditioned stairlifts. We take good care of our team so they take good care of you, and you can expect a personal, friendly and reliable service whenever you speak to us.
Get your new stairlift in just a few days from making that first phone call to enquire to the final installation.
As an independent stairlift company, Halton Stairlifts have no brand restrictions, so you can find an unbeatable range of both new & reconditioned stair lifts from big UK names. Whatever your budget, we'll have a solution for you. Get in touch and find out how we can help you stay independent in your treasured home.
Call us today for a free quotation, without obligation. Tel 0800 6447766 (local rate)
Stairlifts Brighton is a trading arm of Halton Stairlifts. We provide a first-class service to customers in Brighton and Hove, the South Coast of England, Wales, Scotland and across the rest of the UK.


Mobile & Landline Freephone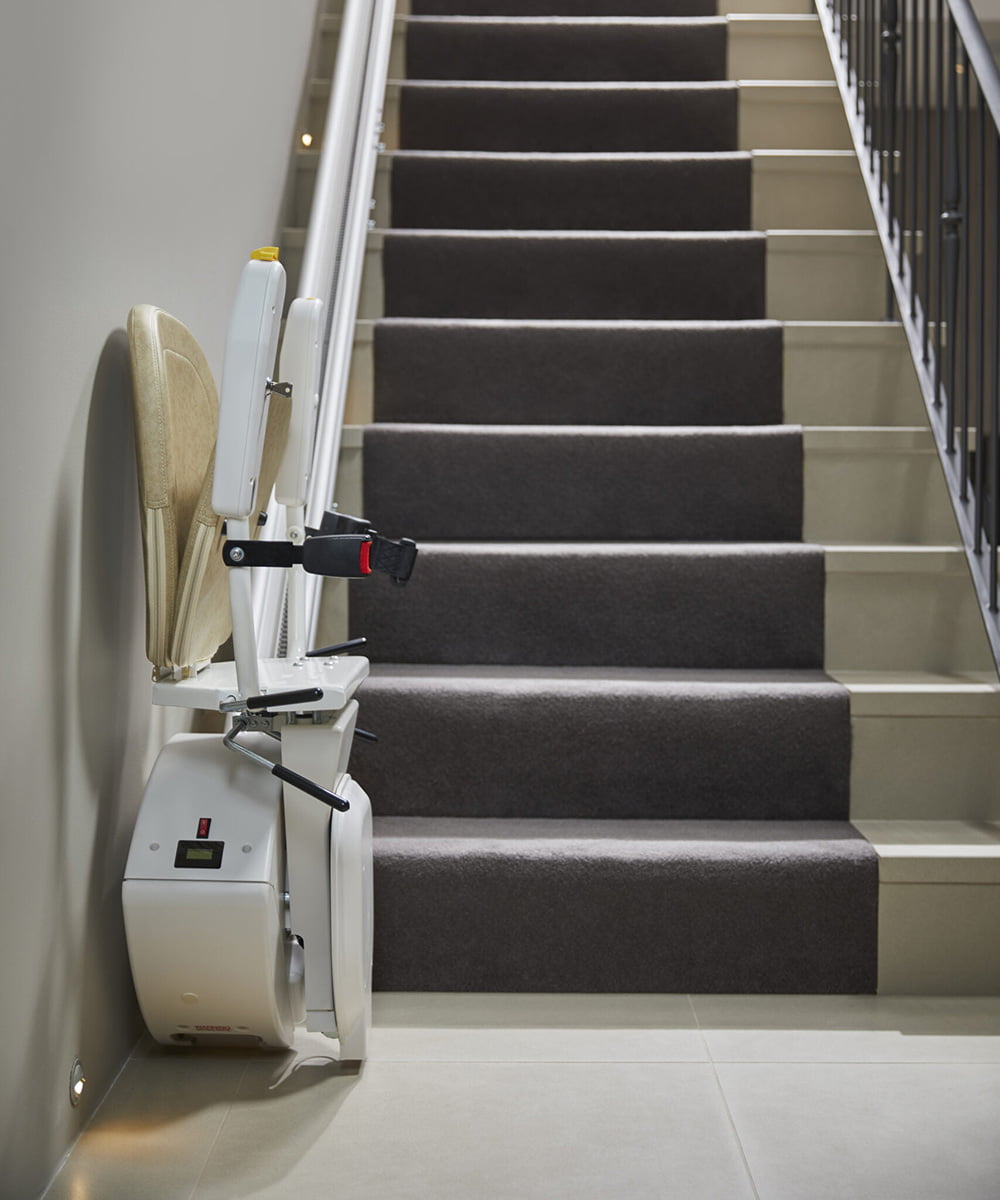 Call us today for a free quotation, without obligation. 0800 644 7766
We provide a first class service to customers in England, Wales and Scotland.