Welcome to Stairlifts Crawley

Make a positive change. Install a stairlift from Stairlifts Crawley
'Struggling', 'straining', 'worrying' aren't words you would normally associate with climbing the stairs. But hundreds of thousands of people experience pain and anxiety when it comes to moving between levels in their home. Buying a stairlift could help to improve your experience. The Stairlifts Crawley team from Halton Stairlifts will install a comfortable and contemporary stairlift so you won't have to struggle climbing stairs any more.
Within only a few days you could be reaching each level of your home independently. And thanks to our highly trained engineers, your stairlift could be fitted in your home in less than a day. Stairlifts, supplied by Halton Stairlifts, are simple to operate and can be folded away so they are not a hazard for the rest of the family. And with a variety of straight or curved stairlift options available in a range of upholstery finishes, you're sure to find the perfect solution staircases of any shape or size.
Stairlifts Crawley raise the standards
Stairlifts Crawley is part of Halton Stairlifts, a family firm, installing reliable stairlifts for customers throughout Crawley and West Sussex. From our family to yours, we use our specialist knowledge to meet your needs and the needs of your home. We supply and fit a range of new and reconditioned stairlifts to staircases of all kinds of shapes and sizes.
With the Stairlifts Crawley team, you'll also receive personal and responsive customer care. As well as fast delivery and fitting, all at a highly competitive price. And, because Halton Stairlifts are an independent stairlift company, we can offer the best advice with the best value as we're not tied to a specific brand. Browse our range of both new and reconditioned stairlifts for straight or curved staircases, with options to suit a variety of budgets.
Give us a call for a free quotation on 0800 6447766 (local rate), and find out how we can help you feel more confident when faced with the stairs with no obligation to buy.
Suffolk Stairlifts is a trading arm of Halton Stairlifts. We provide a first-class service to customers in West Sussex, South East England, Wales, Scotland and the rest of the UK.


Mobile & Landline Freephone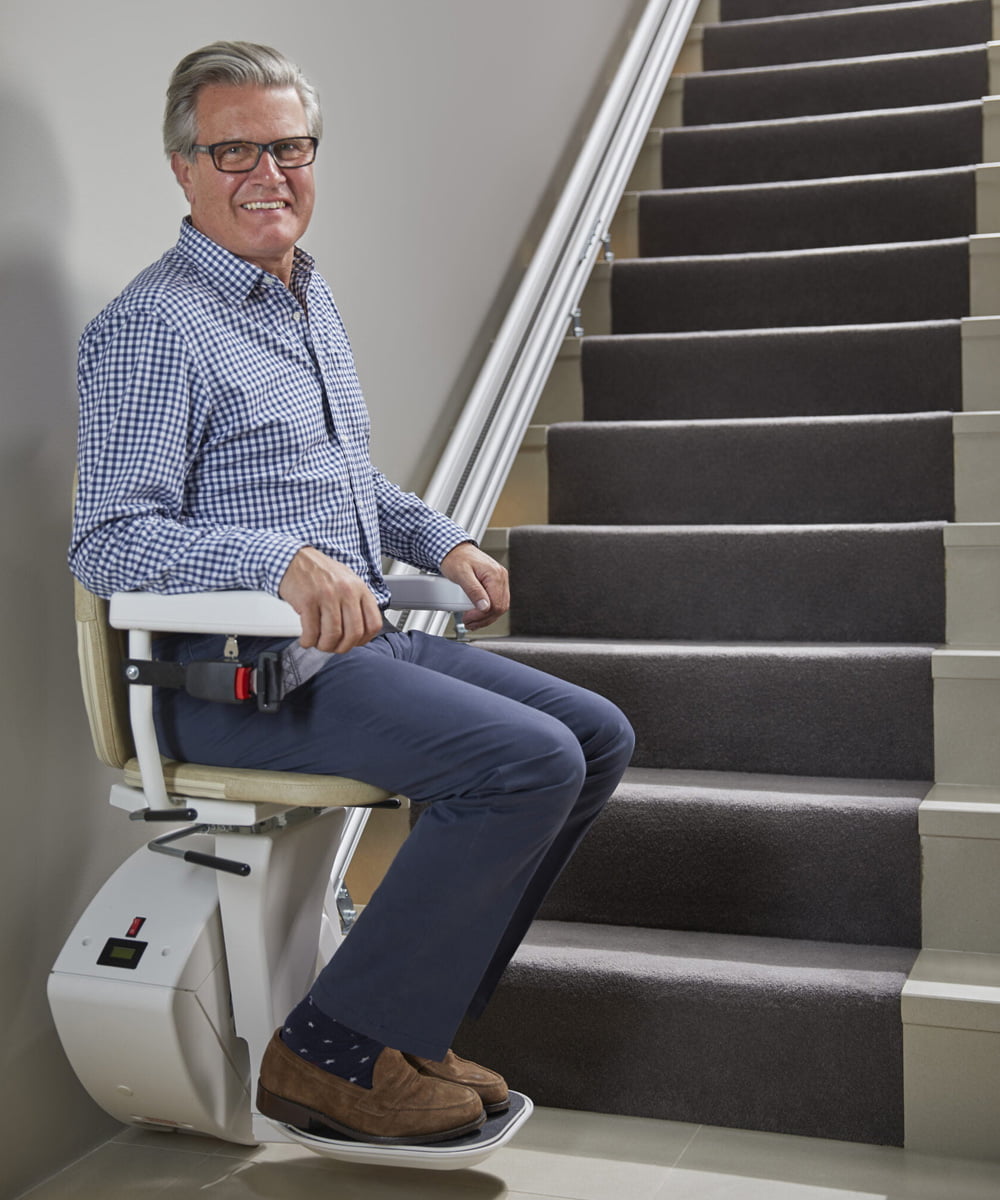 Call us today for a free quotation, without obligation. 0800 644 7766
We provide a first class service to customers in England, Wales and Scotland.