Welcome to Stairlifts Dorset

Build your confidence and install a stairlift from Stairlifts Dorset
Is it taking longer to tackle the stairs? Or are you finding even a few steps not worth the hassle? Take on the stairs confidently and pain-free with the Stairlifts Dorset team from Halton Stairlifts. We're here to provide the support you need to boost your mobility on the stairs. You'll receive super-quick delivery and professional installation of a new stairlift.
Stairlifts Dorset can have you reaching new heights in no time, with no room in your home off-limits.
Fitted in around half a day or less, inside or outside, our engineers work hard to install your stairlift without unnecessary drilling or damage to your home or property.
Choose from a fantastic selection of straight or curved stairlifts, available in a range of finishes and fabrics so they'll blend in with your existing décor and home interior. Safe to use and easy to operate, take advantage of our standard safety features to make moving around your home even easier.
Stairlifts Dorset: helping you with life's ups and downs
Stairlifts Dorset is part of Halton Stairlifts a family firm, supplying and installing a wide collection of new and reconditioned stairlifts in homes around Dorset and the rest of the UK. We're extremely proud of our reputation for delivering a personal, friendly, and reliable service. And we do all we can to uphold our high standards from that first enquiry phone call to the moment your stairlift installation is complete.
As an independent stairlift company, we're free from brand restrictions so you know the advice you get from Halton Stairlifts is always impartial and honest. We also aim to price our stairlifts competitively to give you the best possible price. Don't forget to ask about our finance options if you need to spread your payments to suit your budget.
Give us a call and find out how we can help give you better access to your home.
Call us today on 0800 6447766 (local rate) for a free no obligation quotation, without obligation.
Stairlifts Dorset is a trading arm of Halton Stairlifts. We provide a first-class service to customers on the UK south coast, Wales, Scotland, and the rest of England.


Mobile & Landline Freephone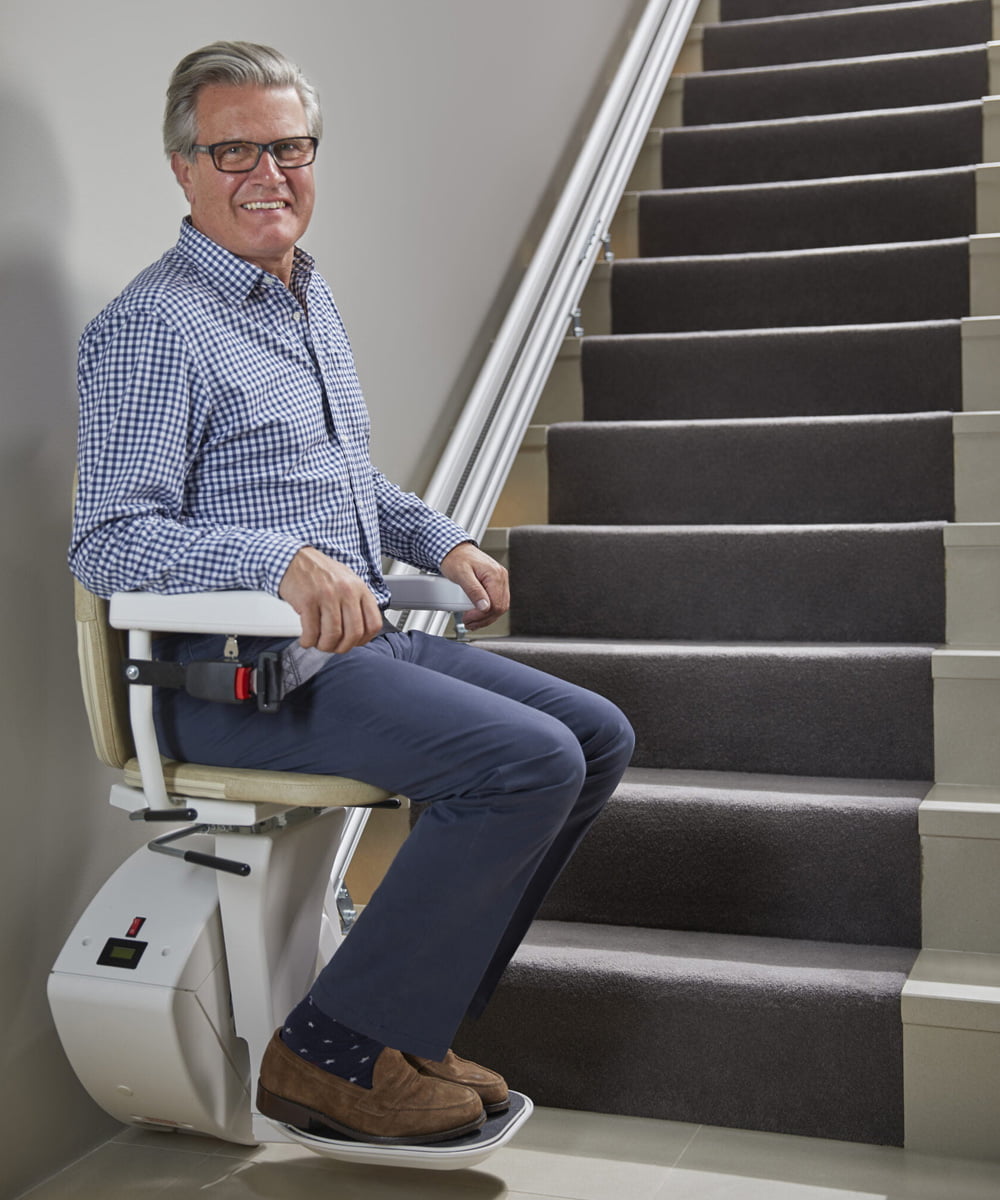 Call us today for a free quotation, without obligation. 0800 644 7766
We provide a first class service to customers in England, Wales and Scotland.