Welcome to Stairlifts Dunfermline

Stay independent in your own home – install a stairlift from Stairlifts Dunfermline
If the stairs have become a struggle, let the Stairlifts Dunfermline team from Halton Stairlifts take the strain.  Regain your independence and resume your daily duties with the installation of a modern and comfortable stairlift. We can arrange fast fitting just a couple of days after you make the call to place your order.
Stairlifts Dunfermline will provide highly trained engineers to fit your new stairlift in less than one day. We can arrange for installation inside or outside your property to give you access to areas of your home and garden that have become problematic.
Supplying the latest and most-up-date stairlift models, you can benefit from easy to use controls and a range of handy safety features.
Improve your mobility with Stairlifts Dunfermline
We are a north west family firm, specialising in the supply and installation of new and reconditioned stairlifts since 2012. Our experienced engineers deliver and fit stairlifts throughout Dunfermline and the rest of the Fife region. We're known for our personal and personable customer service and for our highly competitive quotes, and you can also expect installation in only a few days after you make that first enquiry phone call.
Take a look at a selection of makes and models to suit hallways and staircases of all shapes and sizes, and as Halton Stairlifts are an independent stairlift company with no brand restrictions, you'll always get our best recommendation with no hard sell. And, with a range of both new and reconditioned stairlifts, along with our available finance options, you're sure to find something to suit your budget as well as your home.
Speak to the team today and tell us how we make things easier for you in your home. Call us on 0800 6447766 (local rate) for a free quotation without obligation.
Stairlifts Dunfermline is a trading arm of Halton Stairlifts. We provide a first class service to customers in Fife, Scotland, England, and Wales.


Mobile & Landline Freephone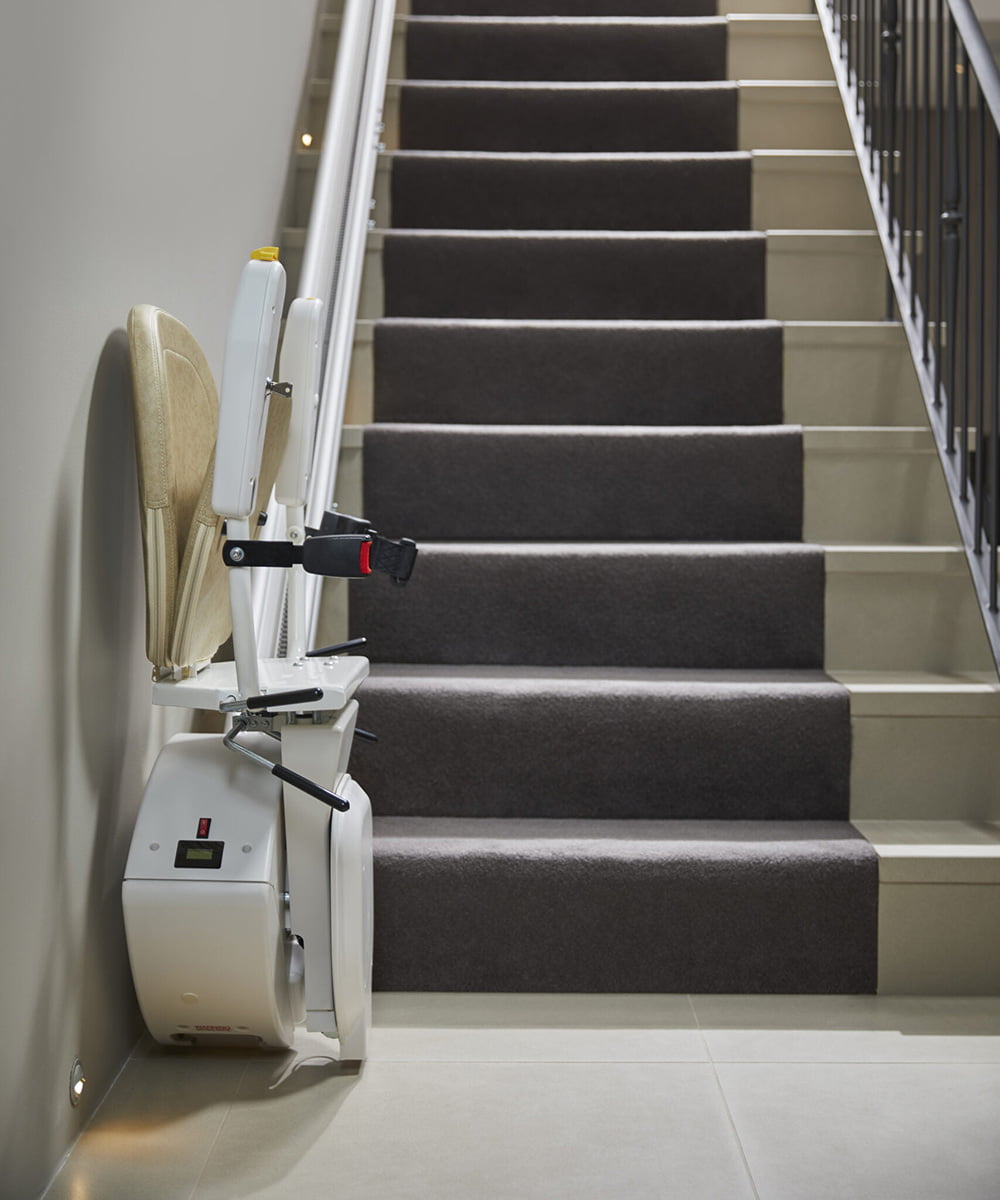 Call us today for a free quotation, without obligation. 0800 644 7766
We provide a first class service to customers in England, Wales and Scotland.