What do Henry VIII, an American entrepreneur and a Royal Tunbridge Wells "beerhouse keeper" have in common?
They all played a part in the development of early stairlifts – although those stairlifts differ significantly from the ones we are used to today.
C.C. Crispen is hardly a household name but this American engineer and entrepreneur has had an impact on the lives of countless people across the globe.
Next year will be the centenary of his invention – an early form of the modern stairlift – which paved the way for giving so many people independence in their own homes.
Polio victim was the inspiration for the invention
Crispen was inspired to create a seat that could travel between floors to help a friend who had suffered from polio and who was left with mobility problems. The folding wooden chair connected to a steel rail that ran the length of the staircase. It ran on small wheels or rollers and was moved by a chain or a cable, with an electric motor drawing power from the domestic supply.
Crispen called his prototype the Inclinator, and he set up The Inclinator Company of America to sell the device. When stairlifts were first commercially produced and sold by his company in the 1930s many of the first people using them had been victims of polio, who were left with permanent disabilities which meant they struggled to get up and down stairs.
Famous customers are said to have included Thomas Edison, John D. Rockerfeller, Groucho Marx, Henry Ford and Walter Chrysler.
Beerhouse keeper's invalid chair
Although Crispin's model was the first commercial prototype we do know of an earlier invention in the late 1800s. Frederick Muffett "carpenter and beerhouse keeper" of Royal Tunbridge Wells, invented and patented an "Invalid Chair with Tramway for use on Staircases".
The royal connection
But evidence of an even earlier stairlift of sorts goes all the way back to Henry VIII. The evidence showing Henry's use of a "stairlift" was unearthed in 2009 by historian Doctor David Starkey.
Dr Starkey made his discovery when he was sifting through a detailed list of the king's possessions at the time of his death in 1547. Listed among the possessions was a "chair… that goeth up and down" which was in use at Whitehall Palace in London.
It is believed this was used to move the infirm king up and down a 20ft staircase. But it was a long way from the types of stairlifts we know today  – and relied on a team of servants hauling on a block-and-tackle system, similar to that used on the king's warship the Mary Rose.
Dr Starkey also discovered evidence that Henry had owned three early wheelchairs.
Henry struggled to walk
The once-athletic king was injured in a jousting accident in 1536, leaving him with debilitating health and mobility problems. He suffered from painful ulcers on his legs and severe infections. His restricted mobility did not stop him from eating and drinking excessively and he became obese. He is believed to have weighed at least 300 pounds when he was fitted for his final suit of armour in 1544, three years before he died.
Dr Starkey's evidence indicated that Henry would have struggled to walk towards the end of his life. The historian said the kind would have found climbing stairs almost impossible.
Many people struggle to get up and down stairs and would benefit from using a stairlift.  Get in touch with our friendly team of experts at Halton Stairlifts for help and advice. Call 0800 644 7766 to find out more about our full range of curved and straight stairlifts, or to arrange your free home assessment.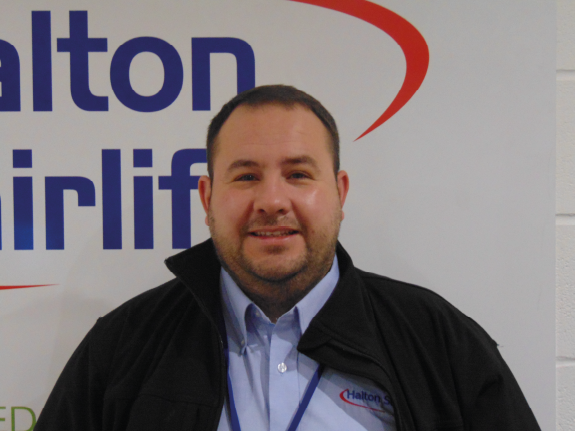 Neil is the founder of Halton Stairlifts. He has years of experience installing stairlifts across the UK. With an eagerness to help those with mobility issues get up the stairs, Neil understands how important it is for a seamless and straightforward approach to installing stairlifts to help those in need quickly.