Once your stairlift is installed you'll want to make sure you keep it in tip-top condition. Here we've put together a handy a guide on how to care for your stairlift to keep it running smoothly.
The Halton Stairlifts guide contains some useful tips for keeping your stairlift well-maintained, so you get more use and greater satisfaction from your stairlift for longer.  By taking good care of your stairlift you can reduce the risk of encountering problems and avoid costly stairlift repairs in future.
The Halton Stairlifts Guide on How to Care for Your Stairlift
Our 'How to Care for your Stairlift' guide highlights some of the common problems homeowners with stairlifts encounter.  Follow our simple tips for carrying out some basic maintenance on your stairlift to help avoid these common problems.
     Don't unplug your stairlift.
Never unplug your stairlift.  When in use, your stairlift actually uses up very little energy and unplugging the machine can damage the battery pack, so leave it all connected and you should get longer out of your battery life. Take a look at our stairlift battery care guide. 
     Keep the stairlift track clear
Check that the stairlift track is clear.  Most stairlifts are fitted with safety devices which stop the machine should it encounter an obstruction.  However, small items can get stuck, so always attempt to keep the track free from any clutter or debris. Use your vacuum attachment to give the track a light hover, or wipe over the surface with a duster.
     Don't exceed the maximum weight
Although your stairlift can be helpful in carrying things upstairs for you, avoid using your stairlift to transport heavy items up and down the stairs.  Be very careful not to exceed the maximum weight limit set by the stairlift manufacturer. Find out more about stairlift weight restrictions as we answer the question 'is there a weight limit for stairlifts?'
     Ensure the track is kept clean
Keep the track cleaned and lubricated.  This will prevent squeaks, and the build-up of grease and ensure a smooth ride each time you use your stairlift.  When cleaning, make sure that the track is disabled, then wipe it over with a damp cloth. The track should be lubricated every few months with a small amount of lubricant (Vaseline or a similar product). Avoid using cleaning solvents, bleaches, or abrasive cleaners on the stairlift as they may affect the finish on your stairlift.
     Caring for the seat
The seat can be cleaned and easily maintained by using a damp cloth.    Make sure that everything is completely dry afterwards and go over it with a dry cloth if necessary.
     Cover outdoor stairlifts
External stairlifts are exposed to the elements, leaving them at risk of wear and tear, so make sure the seat is kept covered to protect against the weather.  These stairlifts will also tend to require more maintenance and cleaning than indoor stairlifts. From time to time, use a damp soapy sponge to clean the seat of your outdoor stairlift, followed by a wipe with a damp and clean cloth.
Do stairlifts need servicing?
Regular stairlift maintenance is recommended in order to keep your stairlift in good condition and in good working order.  It is highly recommended that your stairlift be serviced at least once per year by a professional. This will prolong the life of your stairlift and will prevent any serious problems from occurring.  Visit the Halton Stairlifts website to find out more about stairlift repairs and servicing.
How long do stairlifts last?
The life expectancy for a stairlift can vary depending on the amount of daily use, the user's weight, the incline of the stairs, and the quality of the stairlift.  Your stairlift will last longer with proper preventative care and maintenance.
If you need some extra help with maintaining your stairlift or have any problems with how your stairlift is functioning, you can find out more about Halton Stairlifts Warranty cover. Halton Stairlifts have a range of affordable warranty packages so that you can access expert support from experienced engineers.  Why not speak to a member of the team for more information or advice on 0800 644 7766?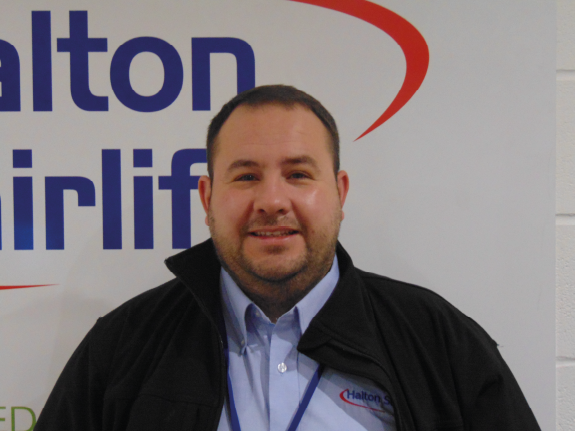 Neil is the founder of Halton Stairlifts. He has years of experience installing stairlifts across the UK. With an eagerness to help those with mobility issues get up the stairs, Neil understands how important it is for a seamless and straightforward approach to installing stairlifts to help those in need quickly.