Following retirement, most people keep a closer eye on their savings and spending. If you're experiencing problems with mobility and relying on your pension, you may ask 'is there such a thing as free stairlifts for pensioners?'.
Here we take a look at how you can access grants for mobility equipment. As well as other cost-effective options for installing a stairlift.
So, Is There Such a Thing As Free Stairlifts for Pensioners?
Whilst there might not be such a thing as free stairlifts for pensioners specifically, there are ways to get support with your stairlift purchase. From second-hand stairlifts to finance options, you're sure to find a way that suits your budget for stairlift installation.
How Much is a Stairlift?
So you can weigh up the cost versus the value of a stairlift, we thought it would be helpful to share 'how much does a stairlift cost?'. According to a Which? magazine survey, the average cost of a brand new stairlift is between £1,500 and £4,500. The price varies depending on the make, model, and type of stairlift needed.
Reconditioned Stairlifts
Whilst, they're not free for pensioners, reconditioned stairlifts are a more affordable option.  Reconditioned stairlifts are used stairlifts that have been restored for re-sale. Cheaper than brand new models, you can pick one up for around £1000. If you're not sure whether a pre-loved stairlift is for you, take a look at our blog post 'Are reconditioned stairlifts reliable?' to help you find out more. You can also ask Halton Stairlifts about our 0% stairlift finance terms, which will allow you to spread your payments interest-free.
The Disabled Facilities Grant
If you think you may need extra helping with paying for a stairlift, you might ask can I get a grant for a stairlift?. The Disabled Facilities Grant (DFG) allows you to apply for funding for home adaptations. To be eligible you must have a disability, own the property or be tenant, and live in the property for at least five years after the equipment is installed. You can apply for the DFG through your council. They will also assess whether the equipment is 'necessary and appropriate to meet the disabled person's needs'. So if you have difficulty using the stairs, a stairlift is a suitable option for your home.
Renting a Stairlift
Stairlift rental is another low-cost option that can suit the needs of pensioners or those on a smaller budget. Hiring a stairlift means you can pay a low monthly rental fee for as long as you need it. Renting a stairlift is most cost-effective over a short period of time. It can serve as a temporary solution as you wait for grant funding to be approved.
The expert team at Halton Stairlifts can give you more advice on the best stairlift options for pensioners. Call us on 0800 644 7766 and get a FREE quote on new and reconditioned stairlifts. We've got some of the best stairlift prices around, so speak to us about getting the best value for money for your independence.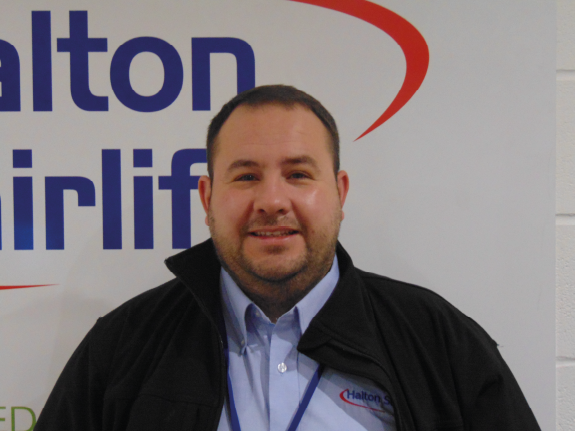 Neil is the founder of Halton Stairlifts. He has years of experience installing stairlifts across the UK. With an eagerness to help those with mobility issues get up the stairs, Neil understands how important it is for a seamless and straightforward approach to installing stairlifts to help those in need quickly.