From pensioners and disabled users relying on benefits to families who simply like to look after the pennies, making a saving on a large purchase like a stairlift can make a world of difference. As an independent stairlift supplier, we've put together some helpful tips for buying stairlifts at the best price. Our handy hints will ensure you don't end up paying more and getting less than you bargained for.
What's the Average Price for a Stairlift?
When thinking about the best price for a stairlift,  knowing how much you can expect to pay from the start is a good idea. According to a 2018 Which? stairlift survey, the average price paid for a new stairlift was £3,369. The cheapest option was usually a simple straight stairlift costing around £2,000. Some stairlift owners paid around £6,000 for a bespoke curved stairlift with extra features.
Top Tips for Buying Stairlifts at the Best Price
Do Your Research
It's worthwhile looking into a range of stairlift suppliers and companies. Take a look at the range of stairlifts and services on offer and think about how they can meet your needs. Some companies offer better value for money than others. Take a look at customer testimonials and feedback on sites like Checkatrade or Feefo to help you decide if they're worth buying from.
Different Types of Stairlifts
Different types of stairlifts come in different price ranges. Basic straight stairlifts will be less expensive than bespoke curved stairlifts with a hinged rail. Make sure you have a realistic budget in mind for the type of stairlift you're likely to need. A reconditioned straight stairlift, like the reconditioned Stannah Saxon stairlift, or reconditioned curved stairlift like the HALTON-CURVE-TW, will usually be cheaper than a brand-new stairlift. It's worth exploring used stairlift options if you're looking to get the lowest possible price and don't mind owning a used model.
Shop Around
Get a few quotes and compare prices on similar makes and models of stairlifts. Some stairlift companies may charge extra for things like delivery, installation, or warranty packages, so make sure you check the breakdown of your quote to see what it covers exactly. Or ask to compare different budget options, if you've arranged a home assessment with a qualified stairlift surveyor. To help you get started, use our guide 'how much does a stairlift cost?' for a rough idea of stairlift prices.
There are also some more important considerations when buying a stairlift you might want to take into account too.
The Halton Stairlifts Price Promise
Because we're an independent stairlift company, we're able to offer competitive pricing on a range of top-quality stairlift brand. If you've received a genuine written quote from another stairlift retailer, and we supply the same make and model, we promise to beat the price you've been given. Not only will you start making savings, but you'll also benefit from our customer service, expertise, and follow-up care.
If you're looking for help with stairlift costs, you may also be able to get support with finance.
If you want to find stairlifts for the best possible price in the UK, then get a quick quote from us or give a member of our team a call on 0800 644 7766.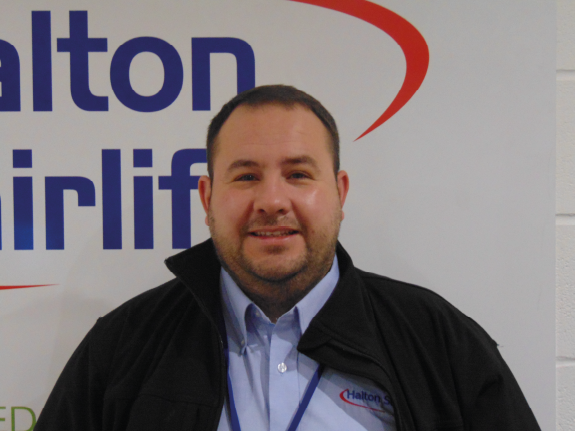 Neil is the founder of Halton Stairlifts. He has years of experience installing stairlifts across the UK. With an eagerness to help those with mobility issues get up the stairs, Neil understands how important it is for a seamless and straightforward approach to installing stairlifts to help those in need quickly.