'The Get Wise to Buying a Stairlift Guide' was produced by the British Healthcare Trade Association (BHTA) as an independent guide to buying a stairlift, including choosing your stairlift and understanding different options for stairlift help.
The BHTA represent almost 500 companies throughout Britain.  Each company agrees to follow and comply with the BHTA Code of Practice, approved by The Chartered Trading Standards Institute. As a BHTA member, Halton Stairlifts operates to higher standards of customer protection and service.
Here we take a look at the BHTA advice on stairlift finances, and things you might want to consider to get the best value out of your budget and help with buying a stairlift:
Stairlift Help and Financial Support 
A stairlift is one of the more significant pieces of equipment you are likely to buy to make your house easier to live in.
If you do not have the funds yourself, there are different ways to access grants or other financial help.
Grants
Grants for stairlifts are available through local authorities for house adaptations and equipment. You must apply before buying the stairlift and starting any work.
The main sources are:
Disabled Facilities Grant (DFGs) in England, Wales and Northern Ireland
Equipment and Adaptations Grant in Scotland
Disabled Facilities Grants (DFGs) are available to disabled people who own or rent their home. They can also be paid to landlords on behalf of tenants. The grant is means-tested, so the amount paid depends on your income and savings. The authority pays the grant, but has to consult the social services department to find out if you need the adaptation or equipment and whether it will be appropriate for you.
The whole process can take some months and can be subject to a priority waiting list. Disabled Facilities Grants may be mandatory or discretionary. If the work is essential for you to be able to move around your home, you will be considered for a mandatory grant. You may qualify for a grant if your disability makes climbing the stairs virtually impossible, and if you need the stairs to reach an essential facility such as a bathroom.
You can find out more information about DFGs in England, Wales and Northern Ireland here, and grants in Scotland here
Housing Association grant
If you live in housing association property, you may be eligible for the grants described above. Alternatively, a grant can be paid to the housing association if you are assessed as needing an adaptation or equipment. In England and Wales, grants are available through the Housing Corporation; in Scotland through Scottish Homes; and in Northern Ireland grants come direct from the Department of Environment, Northern Ireland.
Social Services
If you do not qualify for a grant, or it does not cover the full cost of your stairlift, and you cannot afford the sum required, you might consider approaching your local social services for some assistance.
Charities
National and local fund-giving bodies and charities may be able to give you financial help. Local libraries have directories of these. The Disabled Living Foundation publishes a free fact sheet on sources of finance for disabled people.
Value Added Tax
You may not have to pay VAT if you are buying a lift for your own use or you may only have to pay a reduced VAT rate of 5%. You do not have to be registered disabled. The supplier will give you a form to complete if you are eligible.
You could also take a look at the Halton Stairlifts blog for more information:
You can also speak to our team about our finance options and our low cost reconditioned and budget stairlifts. Call us today on 0800 644 7766 for a free no-obligation quote and a virtual survey.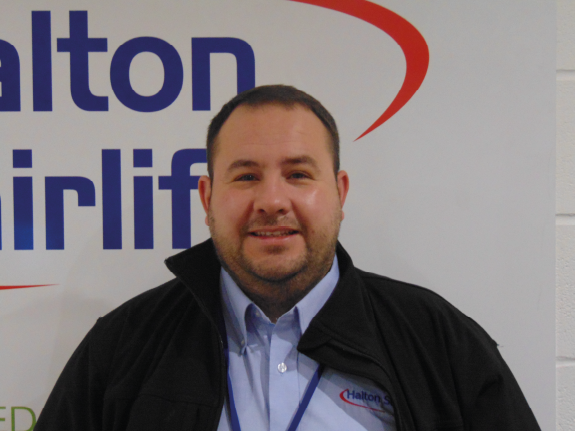 Neil is the founder of Halton Stairlifts. He has years of experience installing stairlifts across the UK. With an eagerness to help those with mobility issues get up the stairs, Neil understands how important it is for a seamless and straightforward approach to installing stairlifts to help those in need quickly.