As a Nationwide independent stairlift company, the team at Halton Stairlifts have some exciting news to share with our customers. Read on to find out more.
With years of experience providing stairlift installation and servicing to homes and families across the UK, we've always operated from our base here in the Northwest of England. Most recently though, Halton Stairlifts have taken over our current next-door unit and doubled our warehouse facility to 10000 sq ft. This means as well as our flagship home in Liverpool, we're now happy to welcome 5 brand new offices into our premises!
As part of our recent expansion, we've also recently added two Mercedes sprinter vans to our fleet. This is great news for our happy customers requiring curved stairlifts with next-day installation. To find out more about stairlift next-day delivery options in your area, take a look at our blog post here.
Halton Stairlifts is your go-to stairlift provider in the Northwest, so whether you're in Liverpool, Cheshire, Birkenhead or any surrounding areas, our team offer free friendly advice on finding and installing your chosen new or reconditioned stairlift. Halton's expert team of surveyors and engineers supply and fit hundreds of stairlifts to happy homes around the UK, throughout the year. Remember – if you're on the lookout for your ideal, affordable stairlift, Halton Stairlifts can offer 0% finance on any curved or straight stairlift in our range.
To ensure the very best value for our customers, we're also offering our stairlift 'buy back' service – meaning that we now purchase back your second-hand unwanted stairlifts. If you're looking for an eco-friendly way to dispose of an old or current stairlift, get in touch with the team to find out more. You can also find out if you're eligible for this service by reading more here.
Along with the growth of our premises, we're also delighted to welcome two brand new expert engineers to our in-house team. Welcome to Halton Stairlifts, James and Chris!
Finally, in other exciting news, we have also recently become stockists of a brand new stairlift model – our most innovative stairlift to date. We're proud to be able to install the Halton Ultimate Cured Stairlift and will be able to offer new & reconditioned options too. Keep your eyes peeled on our blog and social channels – more details to come on this very soon!
If you're looking for ways to feel more comfortable in your home this Summer and all year round, you may be considering investing in a stairlift. Call the Halton Stairlifts team on 0800 644 7766 for a no-obligation quote, or to arrange your no-obligation home site assessment.
Unsure if you'd like a home assessment? You can read more about what to expect from one here.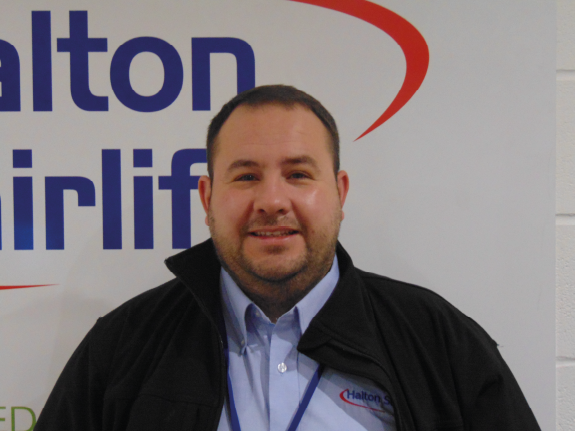 Neil is the founder of Halton Stairlifts. He has years of experience installing stairlifts across the UK. With an eagerness to help those with mobility issues get up the stairs, Neil understands how important it is for a seamless and straightforward approach to installing stairlifts to help those in need quickly.