When arranging your stairlift home survey, at Halton Stairlifts we guide you every step of the way. But before we arrive, it can be helpful to know what to expect during a stairlift home assessment from our team. That way you can feel prepared and be ready for our visit.
What to Expect During a Stairlift Home Assessment
Arranging a home assessment is the ideal opportunity to ask questions. Pick the brains of your assessor, and get expert advice to help you make a decision that's right for you and your family.
During a home survey, one of our highly trained engineers will visit you in your own home, at your convenience. The stairlift home assessment is a chance to discuss your requirements. Our team will then carry out a thorough assessment of your stairs using the latest digital survey equipment.
Based on the shape of your staircase, we let you know whether a curved or straight stairlift is needed. Next, we chat with you to discuss suitable stairlift options. This includes looking at the choice of seat, rail design, and any additional safety features, so your stairlift is customised to your needs.
Once you've made a decision on your required make and model, we will give you a fixed free written quotation. There are no hidden costs, and all our flexible warranty packages are always included in the price.
Why Do I Need a Stairlift Home Assessment?
A stairlift home assessment allows for completely accurate measurements and enables your surveyor to gauge your stairlift installation requirements. This means that when it's time to install your chair, the process will be as seamless as possible, with no damage or disruption to your home layout.
After just one visit, our friendly expert engineers will really understand your needs and your home's suitability for a stairlift. It's also the perfect chance for you to ask any questions and explore the full range of potential stairlift makes and models available to you.
How Long Will It Take To Send Out A Stairlift Surveyor?
Often we can arrange a same or next day call out on request if a local engineer is available in your area, as our in-depth stairlift surveys are carried out frequently across the whole of the UK.
Apart from significantly busy periods, such as Christmas, most surveys are carried out within 24 hours. Should you have a specific day in mind, they can also be arranged to suit you on a convenient date.
Do You Send A Stairlift Surveyor Or A Sales Person?
Halton Stairlifts send highly trained engineers to discuss your exact requirements. Each stairlift is customised and tailored to your individual needs. We offer a no-pressure promise, so you can be confident that no pushy salespeople will turn up at your door. Plus, there's absolutely no obligation to buy if you decide a stairlift isn't right for you.
Our trained staff are there to simply guide you through the options for choosing a new or reconditioned stairlift. They're more than happy to answer any questions or talk you through our finance options, so you can make a fully informed decision in your own time.
As an independent supplier, Halton Stairlifts offer impartial advice with no hard sell, giving you the freedom to make a decision to suit your budget. We also proudly follow the British Healthcare Trade Association Code of Practice too, so you can rest assured that you're in good hands.

How Long Does It Take From Placing An Order To Having A Fully Installed Stairlift?
The booking and stairlift installation process is thorough but flexible. We're happy to work around your needs and adapt our appointment times to suit specific occasions. Placing an order and having a fully installed stairlift can take as little as a few days. Or if you're in urgent need, 24-hour delivery and fitting are often available.
If you'd like your stairlift sooner, ask our team if next-day delivery is available.  The process can usually be sped up if you carry out your own measurements beforehand too. Try using the Halton Stairlifts stairlift measuring guide to find out the dimensions of your space and stairs.
If you're moving home or expecting a hospital discharge, simply let us know and we can arrange dates and times that work around you.
Keen to find out more, or get started on your stairlift journey? Call us today on 0800 644 7766 for a no-obligation quote and to book your free home assessment.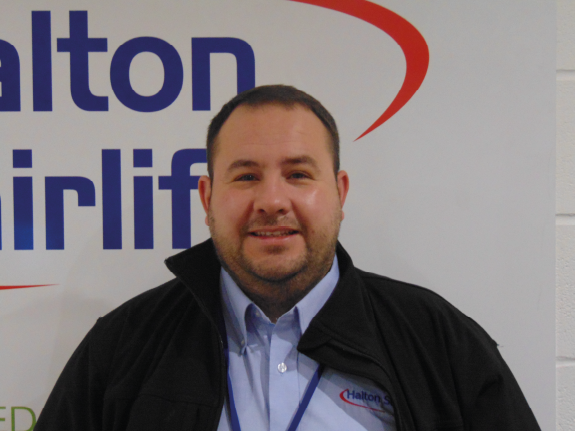 Neil is the founder of Halton Stairlifts. He has years of experience installing stairlifts across the UK. With an eagerness to help those with mobility issues get up the stairs, Neil understands how important it is for a seamless and straightforward approach to installing stairlifts to help those in need quickly.