A stairlift is a purchase that most people make only once in a lifetime. But just how long should a stairlift last? When you invest in a stairlift you want to ensure it will provide you with many years of reliable service. The life expectancy of a stairlift will depend very much on how often it is used and how well it is looked after. 
Here we take a closer look at some of the ways you can make sure your stairlift lasts for a long time to come.
How Long Should a Stairlift Last?
With the correct use, care, and maintenance, the average stairlift can be expected to last for at least 10 years. If you know how to care for your stairlift properly,  you'll get as long as possible out of your stairlift. Add your stairlift, and its track, to your daily or weekly cleaning routine. You should also ensure it is serviced regularly to add extra years to its lifecycle.
Stairlift Servicing & Repairs
If your usually quiet and smooth stairlift journey becomes a bumpy and noisy ride or stops working entirely, you may need to look into stairlift servicing and repairs options. Routine servicing is a great way to prevent a stairlift breakdown. A stairlift service will ensure everything is working correctly and properly lubricated and replace any worn parts to prolong your stairlift's life.
At Halton Stairlifts, our stairlift engineers have years of experience working with an extensive range of stairlift makes and models.  So there isn't much they haven't seen when it comes to stairlift repairs. With access to branded and original spare parts, we can usually have your mobile and your stairlift working again within 24 hours.
Halton Stairlifts Warranty Cover
Servicing and repairs are covered for the first twelve months with a standard stairlift warranty. Warranty cover is available with every stairlift purchase from Halton Stairlifts. We also offer an extended warranty to cover any repairs and servicing once the initial twelve months are up. If you're outside of your original warranty we can still carry out repairs for a fixed fee.
How Often Should a Stairlift Be Serviced?
Depending on how frequently it is used, a stairlift should be serviced at least every twelve months. If the stairlift is subjected to heavy use, it may be necessary to arrange a service every six months.
If you're buying your first stairlift take a look at our outstanding range of straight stairlifts and curved stairlifts and give us a ring to arrange your free home assessment. Or if you'd like a quote for stairlift repairs and servicing, call our specialist team on freephone 0800 644 7766.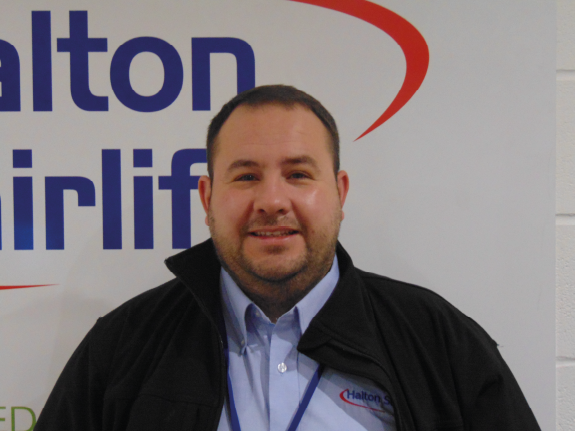 Neil is the founder of Halton Stairlifts. He has years of experience installing stairlifts across the UK. With an eagerness to help those with mobility issues get up the stairs, Neil understands how important it is for a seamless and straightforward approach to installing stairlifts to help those in need quickly.