There are many reasons we encounter problems climbing the stairs as we get older – from hypertension and joint stiffness to more serious medical conditions like arthritis and heart issues. Everyone is different, but finding a solution that works for you doesn't have to be a headache.
At Halton, we're serious about helping you stay independent in your home. Read below to find out the best ways you can make climbing the stairs less difficult.
Gentle cardio
Light cardio is great for improving mobility and includes anything that raises your heart rate. It's low-impact, so great low-impact form of exercise for keeping things moving. Types of cardio can include things like a brisk morning walk, a short bike ride, or even a water aerobics class at your local gym.
If at-home cardio is more your thing, you can incorporate it into any day-to-day task. Try mowing the grass, or maybe even chasing after the family pet – it all counts!
Stretch it out
Muscle stiffness can be caused by a number of things, so it's important to encourage blood circulation throughout the day. Simple stretching exercises allow for greater movement in joints and can even improve posture. Taking time out to stretch a few times a week can become a simple habit with lots of benefits. It reduces tightness, eases tension, and allows you to move more freely throughout the day, without pain.
Use a stairlift
Stairlifts are a practical, safe, and cost-effective option for millions of older people across the UK. If you're struggling going up or down the stairs, then having a stairlift installed can give you the freedom you need to move around your home without any restrictions or challenges.
If you like the idea of a stairlift but aren't sure whether you want one permanently just yet, renting a stairlift can be the ideal solution. A stairlift can help you to speed up discharge from the hospital or can serve as a short-term solution for a temporary situation. Best of all, you only pay for the time that you use it.
The friendly and experienced team at Halton Stairlifts are always ready to give advice on our outstanding range of new and reconditioned stairlifts. If climbing the stairs is becoming a chore, arrange for one of our engineers to visit you in the comfort of your own home to carry out a full, free home survey. Speak to our experts to find out the options available to you for your specific needs, and get your free no-obligation quote by calling 0800 644 7766.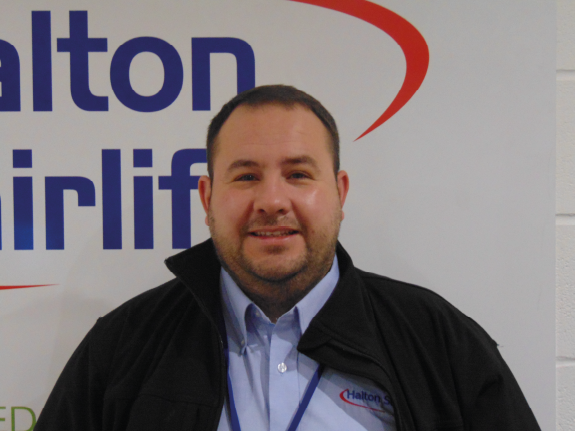 Neil is the founder of Halton Stairlifts. He has years of experience installing stairlifts across the UK. With an eagerness to help those with mobility issues get up the stairs, Neil understands how important it is for a seamless and straightforward approach to installing stairlifts to help those in need quickly.