It's only natural that as a nation, we become less active during these colder months. Staying home and getting wrapped up warm by the fire rather than getting out and about in the frosty weather can feel oh-so tempting.  But in reality, improving mobility in the elderly can be the key to better health and improved levels of happiness.
As we get older, we tend to make less of an effort to fit exercise and movement into our daily routine. And yet, shockingly, it's known that an inactive lifestyle is one of the 10 leading causes of death, illness and disability. Moving more can also help improve mental health in older adults.
What Are The Benefits Of Improving Mobility In The Elderly
Winter brings bouts of colds and flu, and can also be a difficult time for those of us suffering from arthritis. But this is even more reason for us to keep moving. Moving more helps to avoid increased chances of bugs and flare-ups. The health benefits of mobility are undeniable. From improved well-being to healthier bones, mobility gained from exercise can even help us to live longer. Sure, the thought of getting up and about can seem like a chore, but after even the smallest amount of exercise, our energy levels can soar.
Ways to Improve Mobility for Older Adults
Keeping fit is crucial for helping older people maintain their sense of independence. It also works wonders for self-confidence in the process. So where should you start? No matter what your age or experience, there are various types of light and easy exercise that increase mobility, keep us warm, and encourage better circulation.
1. Light cardio
Cardio is great for improving mobility and includes anything that raises your heart rate. This could be planned exercise such as yoga, but could also be counted as almost any day-to-day task, such as brisk walking, mowing the grass, cleaning the house, or maybe even chasing after the grandkids!
2. Walking
We're not talking hikes here, and it doesn't have to be far. Wrap up warm in your cosiest hat, scarf and wellies, and take a lap around the neighbourhood or head to your local park. You'd be surprised how invigorating taking in a bit of nature can feel. And the bonus is that you get to come into a warm house at the end of it!
3. Stretching
When your muscles are stretched and loose, they're less restricted. Taking time out to stretch a few times a day reduces tightness and eases tension. This should allow you to move more freely throughout the day, without pain.
The best news about improving mobility is that you don't have to go it alone. A weekly dose of exercise is the perfect excuse to be social. Turn your activities into regular meet-ups, or make things more fun by inviting a family member, friend or neighbour. Exercising in groups can be great not only for your body but also for your mind.
Give some gentle tai chi a go, or try out a morning aerobics class for size. Improved mobility in the elderly can even involve sneaking a turn on the swing when you're taking the grandkids out to the park!
BUYING OR RENTING A STAIRLIFT
If you're working on regaining your strength and getting a little fitter this winter, having your very own new or reconditioned stairlift installed can save you the bother of having to tackle the stairs. This means you can use your saved-up energy for more enjoyable activities. Or, if you're getting back on your feet after an operation or injury, then a temporary stairlift rental can ease you back into getting around the house.
Get in touch to chat with our friendly team and request a free Halton Stairlifts brochure, or to arrange your free no-obligation quote.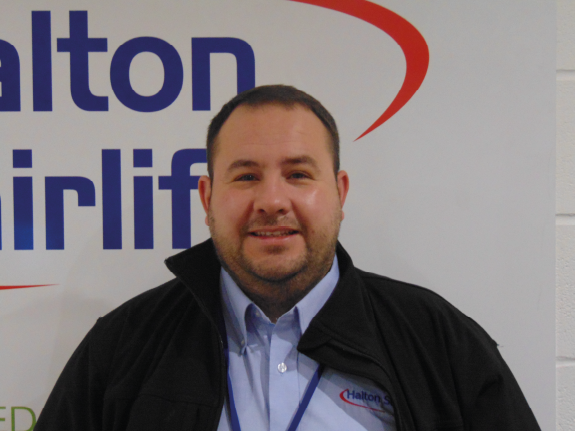 Neil is the founder of Halton Stairlifts. He has years of experience installing stairlifts across the UK. With an eagerness to help those with mobility issues get up the stairs, Neil understands how important it is for a seamless and straightforward approach to installing stairlifts to help those in need quickly.