Stairlifts are most commonly associated with older users and people recovering from injuries. But there are many reasons people consider getting a stairlift installed in their home regardless of a person's age. These include things like hospital remission, disability, and chronic pain. Read on to find out more about chronic pain, what it is, and how stairlifts can benefit chronic pain sufferers and their families.
What is chronic pain?
There are many health-related conditions that may make climbing the stairs difficult, and chronic pain is one of these. Chronic pain syndrome is when a person is experiencing persistent pain in the body that carries on for longer than 12 weeks, despite medication or treatment. Common examples of chronic pain include but are not limited to:
frequent headaches
nerve damage pain
back pain
arthritis pain
fibromyalgia pain
Although past injuries or illnesses can cause or trigger chronic pain, often it can occur without any obvious cause. Chronic pain can impact your quality of life and can take its toll on a person both physically and emotionally, if not managed properly.
Can stairlifts benefit people living with chronic pain?
Chronic pain affects everyone differently. For some people it causes such a strain on muscles, joints, bones, or tender areas, that this can limit their mobility, making them much less active than before. This can cause everyday tasks around the home to become a struggle. Travelling up and down the stairs in particular is something many of us take for granted, but for a chronic pain sufferer, stairs present a significant problem, as the strength and coordination needed to go up and down them may cause even more pain or discomfort.
If you're living with chronic pain, or live in a household with someone who suffers from it, then having a stairlift installed can bring a sense of independence and ease. Using one can take the weight off sensitive areas of the body so the user can get up and down the stairs more comfortably. Plus, having one in the convenience of your own home also allows you or your loved one to access the whole house again, without assistance.
With Halton Stairlifts it's possible to have a comfortable modern stairlift fitted in your home within only a few days. If you're interested in finding out more about having a stairlift installed or want to know more about specific stairlift features that could benefit a person living with chronic pain, call our friendly team today on 0800 644 7766 for a free quotation, without obligation.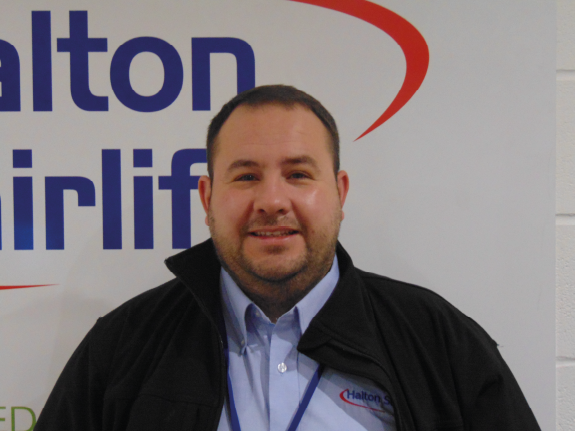 Neil is the founder of Halton Stairlifts. He has years of experience installing stairlifts across the UK. With an eagerness to help those with mobility issues get up the stairs, Neil understands how important it is for a seamless and straightforward approach to installing stairlifts to help those in need quickly.