There are lots of options out there when it comes to stairlift makes and models. But, finding the right stairlift for you and your exact personal needs can feel tricky, especially if you don't know what to look out for. Here at Halton, we're dedicated to guiding customers through the process so they can find a stairlift that suits their exact needs, for the most affordable price. Read on to learn how you can find the right stairlift, even on a budget.
1. Shop around

What's good for the goose isn't necessarily good for the gander. By this, we mean that just because someone you know, be it a friend or family member is using a certain type of stairlift, doesn't necessarily mean the same model is best suited to you. So, rather than just going for the first stairlift you see, or buying one with features that aren't best suited to you, be sure to shop around for models that cater to your needs. This way you're ensuring you'll get the best price for the best quality.
At Halton Stairlifts our stairlift models come in various styles and sizes. Depending on each individual's health, abilities, and circumstances, there is a wide range of options readily available to suit all kinds of medical and physical conditions. From heavy-duty stairlifts to perched and standing models, if you feel you might benefit from specific features or extras, contact the stairlift professionals and pick their brains for more information.
2. Choose how you pay

Choosing to buy a stairlift can be a big investment, that's why at Halton Stairlifts we offer 0% finance for up to 3 months. When purchasing any stairlift with Halton Stairlifts, you can have added reassurance with a Halton Cover Plan – this means we're only ever a phone call away should you need us. We offer two main standards of coverage and prices start from as little as £92.50 for an extra twelve months' peace of mind. Maybe you're looking to buy a stairlift but it's not your very first stairlift. If this is the case and you have an older model you'd like to remove, we can help you upgrade to a brand-new one with as little as a 10% deposit.
3. Buy reconditioned

At Halton, we stock a big selection of quality reconditioned stairlifts and recognize that using a reconditioned stairlift comes with tons of added benefits. These pre-loved models are designed to be highly durable, and their parts are repurposed to work like brand-new ones. They're also much more economical and affordable than buying a brand-new model outright.
Models like the Halton Budget Stairlift are fully reconditioned and subject to thorough testing, meaning that you can be sure of its reliability and safety. When you purchase a stairlift from Halton, you can rest assured that your stairlift is automatically covered by a warranty for a full 12 months, too. The warranty for both straight and curved stairlifts is completely free and starts from the very same day you get your stairlift installed.
With Stairlifts from Halton, it's possible to have a comfortable and modern stairlift fitted in your home within only a few days, with no need to ever compromise on quality. Call our friendly team today on 0800 644 7766 for a free quotation, or to order your free brochure at any time.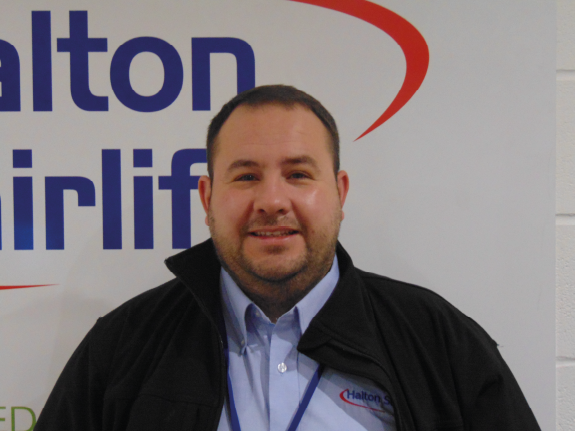 Neil is the founder of Halton Stairlifts. He has years of experience installing stairlifts across the UK. With an eagerness to help those with mobility issues get up the stairs, Neil understands how important it is for a seamless and straightforward approach to installing stairlifts to help those in need quickly.